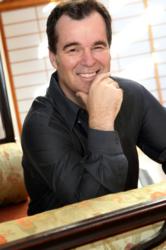 Everyone is entitled to fulfill their aspirations of home ownership or property investment
(PRWEB) November 29, 2012
Owner occupation levels in the UK have fallen to their lowest level since 1988 and home ownership is in crisis, according to a new report published by lobby group the Home Owners Alliance. Property investment specialist, Rick Otton, has announced a new Conference for 2013 to share strategies that he believes can help to reverse that trend.
The report has also found that about 5 million rental households are being forced to put their property ownership dreams on hold due to sky-high rents and house prices.
"It seems London is the hardest hit area. The city is copping the double whammy of low owner occupation levels and consecutive rental increases well over the inflation rate," Rick Otton observed.
"Times are certainly tough in the UK right now, and for many people it must seem impossible to pull together enough finance to enter the property market. But there are ways, using out-of-the-box thinking, and I'll be sharing them at the UK property Conference in April next year."
Mr Otton has long been sharing his strategies with property investors on 'how to buy a house for a pound' without having to rely on banks for finance.
The Australian property investor is now offering UK residents the opportunity to learn his easy-to-learn property investment techniques at his Zero-Debt Property Cashflow Conference 2013, being held 19-21 April 2013.
Last year's event was completely sold out, so special pre-registration is has now opened to ensure that those who missed out in 2012, and who want first tickets for the 2013 event, don't miss out.
Just A Taste – Free Webinars
Mr Otton is also holding a special series of free UK webinars – online seminars – with the first to be held on 4 December for those who have pre-registered.
"Everyone is entitled to fulfill their aspirations of home ownership or property investment. The strategies and techniques I'll be sharing with you during these free webinars have been used to huge success by many people over the past few decades," explained Mr Otton.
"The success of my creative strategies comes from radically changing your mindset. You must be willing to give up your entrenched beliefs around property ownership and shift the power from banks back to the individual – you!" he continued.
"As this is a once-a-year only Conference, tickets sell out quickly" said Mr Otton. "Those who pre-register will secure their seat, be entitled to tickets discounted by £200, and are invited to a free 1 hour training session, live and online, during which I will answer any of their burning questions.
The training session will take place on 4 December. To pre-register today for the Zero-Debt Property Cashflow Conference 2013, visit RickOtton.co.uk
About Rick Otton
Rick Otton has spent decades making money by snapping up inexpensive real estate and putting it to work building wealth.
He is the founder and CEO of We Buy Houses, which operates in the U.S., U.K., Australia and New Zealand putting his strategies to work every day.
Otton received his start in alternative real estate investment in 1991 and within a year acquired 76 properties. In the following years, he made a fortune using his low-risk, high-reward strategies to inexpensively acquire real estate.
Now, Otton shares the wealth by sharing the wisdom, teaching others how to buy and sell real estate without cutting banks and other middlemen in on the deal.
In 2008 Rick revealed his strategies in the United Kingdom and became the creator of 'Houses for a Pound'. Otton has been featured in a variety of television programs and magazines.
Details of Mr Otton's UK Zero-Debt Property Cashflow Conference are at RickOtton.co.uk