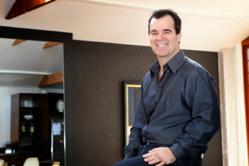 Hearing from real life people.... will illustrate how the man in the street is able to become a player in the UK property investment market
London, England (PRWEB) March 06, 2012
Otton's methods for purchasing property without banks, mortgages and credit clearances, have been embraced by people in Australia, New Zealand, the USA, and the UK for decades. This new conference will include his famous "buy a house for a pound" system, along with new strategies for UK property investment in an economic climate that is filled with opportunties.
"On Day 1 we will be doing some groundwork" said Mr Otton. "I will explain what is meant by cash flow investing, why many property investors fail, and the basics of the rent to own process and lease options."
Acquiring an understanding of these fundamentals, Otton believes, will create the mind-shift that is necessary for people to break away from the shackles that the banks have attached to real estate investing, notably, mortgages.
While his strategies easily stand on their own merits, Mr Otton is all about proof. So on Day 2 will have his past students share the spotlight.
"Hearing from real life people of their experiences in the buy-a-house-for-a-pound business model will illustrate how the man in the street is able to become a player in the UK property investment market" he explained. "They will share examples of transactions they have made using both rent to own and instalment contract strategies."
Mr Otton's training events have created a new, successful, debt-free, breed of real estate owners, and this conference, he says, will really turn the tables on the traditional lenders. On Day 3, he teaches his students how to "sky-rocket your income using instalment contracts".
Early Bird Discount Revealed
For a very limited time only, discounted early-bird tickets to Rick Otton's intensive 3 Day Zero Debt Property Cashflow Conference 2012 are available, will full details at http://www.rickotton.co.uk/conference
About Rick Otton
Rick Otton is an original pioneer of creative property strategies. He is founder and CEO of We Buy Houses, a leading property enterprise which operates in the property markets of the United Kingdom, New Zealand, USA and Australia.
In 1991 he uncovered an innovative strategy of buying and selling real estate and went on to amass a portfolio of 76 properties in his first twelve months of active investing.
Since 2001, Rick has taught over 30,000 students to buy, sell and trade residential property without banks, debt or risk. By employing these same strategies many of Rick's students have made over a million dollars a year in cash and equity, using little or none of their own money, year after year.
In 2008 Rick revealed his strategies in the United Kingdom and became the creator of 'Houses for a Pound'.
He has appeared in the following Australian TV programmes: 2004 ABC documentary 'Reality Bites' and on Today Tonight, Insight and A Current Affair. In October 2007 Rick gave a way a house on national TV during 2 episodes of Channel 9's Hot Property.
Rick Otton has also been featured in Your Property Network, Australian Property Investor, Lifestyle Trader Magazines and in the books: The Secrets of Property Millionaires Exposed!, Ideas: Original Perspectives On Life and Business From Leading Thinkers, Think and Grow Rich in Property, Insider Property Secrets, and Walking With The Wise.
Full details about Rick Otton's intensive 3 Day Zero Debt Property Cashflow Conference 2012 are available at http://www.rickotton.co.uk/conference