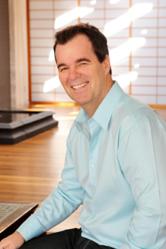 people are finding it almost impossible to pay rent, provide for their families, and, at the same time, save money for the required deposit for a home loan
(PRWEB) January 23, 2013
With a view to preventing financial institutions over-lending on mortgages in the future, in April this year the Bank of England will broaden the powers of its Financial Policy Committee (FPC). Real estate investment innovator, Rick Otton, believes this step to be long overdue - and is timed well to coincide with his UK property investing conference, also being held in April 2013.
"Back before the economy took a huge dive, traditional lenders were offering mortgages that comprised almost one hundred per cent of a property's value" explained Mr Otton. "When prices dropped and those borrowers tried to sell their homes, they found themselves in a negative-equity situation - even if they could find a buyer, they still owned the banks money."
This affected two groups in particular, said Mr Otton in an interview this week: young families and those without job security, particularly the self-employed.
"The effects of inflation on young families has been, in some cases, devastating - when they committed to their mortgages, affordability wasn't a problem" said Mr Otton. "But when the increased costs of food, utilities, and transport, kicked in over the last 5 years, many have struggled to meet their repayments."
"The FPC will be charged with the task of tightening up the system, of monitoring the ratio of house prices to rents, and, notably how large a deposit new borrowers will need before being approved for a loan."
Mr Otton revealed that how, on the surface, this seems to be a positive move, but in fact what it does is tighten the grip that traditional lenders, i.e. the banks, have on the mortgage market.
"In today's market, people are finding it almost impossible to pay rent, provide for their families, and, at the same time, save money for the required deposit for a home loan" he said.
"But ultimately, whichever way the banks spin such news, all it does is help to perpetuate the myth that the only way to buy and sell homes involves a bank" explained Mr Otton.
"And this is simply not true - and thinking this way is archaic - so I am so very pleased that my UK property investment conference is locked in for three days, from 19-21 April 2013. I am going to show delegates exactly how they can buy and sell property, without bank involvement, without huge deposits - regardless of the economic indicators."
Otton's 2012 Zero-Debt Property Cash Flow Conference was sold out well ahead of time, and indications are that the 2013 event will also reach capacity in advance.
To explain his concepts in more detail, Mr Otton is offering a free Power Property Profits Pack, details of which are available at RickOtton.co.uk
About Rick Otton
Rick Otton has spent decades making money by snapping up inexpensive real estate and putting it to work building wealth.
He is the founder and CEO of We Buy Houses, which operates in the U.S., U.K., Australia and New Zealand putting his strategies to work every day.
Otton received his start in alternative real estate investment in 1991 and within a year acquired 76 properties. In the following years, he made a fortune using his low-risk, high-reward strategies to inexpensively acquire real estate.
Now, Otton shares the wealth by sharing the wisdom, teaching others how to buy and sell real estate without cutting banks and other middlemen in on the deal.
In 2008 Rick revealed his strategies in the United Kingdom and became the creator of 'Houses for a Pound'. Otton has been featured in a variety of television programs and magazines.
Mr Otton's complimentary Power Property Profits Pack is available at RickOtton.co.uk