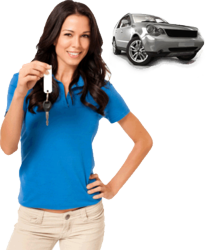 Greenville, SC (PRWEB) May 18, 2013
Over the past year, Valley Auto Loans has risen to the top of the auto loan industry. Their incredible rate of approvals and high quality auto loans have made them the #1 lender in the United States, and now has given them the ability to offer their services in the UK. After some hard work, and admirable confidence, Valley Auto Loans has expanded their services to include Canada and now the UK.
Anyone at all can be approved quickly and easily at Valley Auto Loans. No matter what kind of credit or financial situation they are in. Bad credit, good credit, no credit, even bankruptcies are not a problem or a factor at Valley Auto Loans. Their system works by taking each application and presenting it to multiple bad credit specialist lenders. Each loan is carefully considered and tailored to the applicant's needs. This assures that each loan is the best possible deal and the most organized way for them to get a great new vehicle quickly and easily.
Valley Auto Loans is mainly focused on helping their clients financially. Those who have been rejected by other lenders due to their monetary circumstances can find hope in Valley Auto Loans. Loans have never been easier to acquire and many other services and tools are available from Valley Auto Loans.
About Valley Auto Loans
http://valleyautoloan.com/ is the leading auto and cars finance provider in USA, Canada & UK fully dedicated to help its customers acquire national car and auto financing. They design and develop customized no credit auto and car financing, bad and good credit auto and car loans. Voted the best for "Quality Customer Service; Best National Auto Loans Service" by thousands of people, their finance experts focus in providing its customers information and various tools available for different auto loan offers, help them to choose the best that fits their budget as well as the related eligibility guidelines in detail.