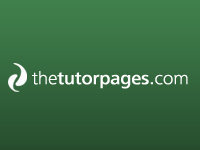 London, UK (PRWeb UK) October 5, 2009
The UK's premier tutor directory thetutorpages.com has launched a new Guide for anyone considering a career in private tutoring. Featured in The Times Educational Supplement Masterclass Series(1), the resource is available as a free download from The Tutor Pages website.
'Tutoring in the UK is a multi-million pound industry, but until now there's been little information available for would-be tutors,' said Henry Fagg, founder of thetutorpages.com. 'We wanted to break the silence on this topic and offer a comprehensive and impartial source of advice for anyone interested in tutoring as a career.'
Despite the credit crunch, private tuition is one sector of the economy where demand is rising steadily. As such, The Tutor Pages Guide is a timely development for those looking to rethink their career path. It tackles all the key issues surrounding private tutoring, including: who is eligible to become a private tutor in the UK, CRB checks and child protection, tax and insurance for self-employed teachers, sample contracts, self-promotion and effective one-to-one teaching.
According to Schoolzone(2), which commissions independent reviews of educational resources, The Tutor Pages Guide 'tells you all you need to know about how to set up and manage the business of tutoring'. It continues, 'If you are a tutor, or are thinking of becoming one, you should certainly read this!'.
Isabella Nicholls, a private tutor registered with The Tutor Pages, confirmed that the Guide 'is excellent and gives very useful advice, especially if you are new to tutoring'.
People from a huge range of backgrounds become private tutors in the UK. The industry includes not only tutors in academic subjects, but also instrumental music teachers, language experts and IT professionals. Having a teaching qualification is useful, but not mandatory. Many tutors will instead establish credibility by emphasizing their qualifications and experience in relevant fields.
For more information, visit http://www.thetutorpages.com.
Notes for Editors
(1) Times Educational Supplement article, 'Tutoring: A partnership where lessons take flight' (http://www.tes.co.uk/article.aspx?storycode=6022169).
(2) Schoolzone webguide review at http://www.schoolzone.co.uk/webguide/index.asp
About The Tutor Pages
Founded in 2008, thetutorpages.com is a membership-only tutor directory with a difference: each tutor has submitted one or more articles on their expertise. This not only helps parents and students decide who to hire, but also makes the site informative and fascinating to browse.
# # #