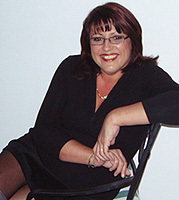 The internet enables efficiency - we can serve many customers at once via our online shop with only a few staff. This enables us to be competitive and has helped fuel our growth.
(PRWeb UK) November 2, 2010
In a little over five years UK Tights has gone from sending a few orders a week out of founder Dawn Barber's spare room, to a business employing seven people, despatching over 300 orders a day and turning over in excess of £1 million.
UK Tights exemplifies the thousands of businesses up and down the UK who have grabbed the opportunities offered by the internet and are bucking the current economic trend. UK Tights Directors, Dawn and Jonathan Barber were invited to take part in research into the internet economy and were interviewed by the BBC about their experience building an internet business.
Their customers are some of the 31 million who shopped online for goods and services last year - Dawn is certain why buying online has become so popular amongst the British:
"Take our business - we are able to stock over 23,000 product lines offering a choice of hosiery that simply wasn't available a few years ago. It would be impossible to offer this many styles, colours and sizes in a traditional shop - the cost of staff and floor space would be prohibitive.
"The internet also allows us to serve many customers at once, with relatively few staff as so much of the process can be automated. This means we can offer the customer a better choice at a keener price than is available on the high street.
"We have been able to build a successful, growing business, in a small niche area and our success has been replicated across thousands of niches online from hosiery to heating equipment, so it is no surprise to us that the internet has overtaken sectors such as construction to become the fifth largest part of the UK economy."
The Google study showed 250,000 people are now employed by internet business, a figure which looks set to grow as many of the thousands of internet start ups continue to develop - UK Tights has taken three new staff on in the last six months alone.
The internet is certain to become ever more important to the UK offering some much needed good news in an otherwise struggling economy.
###