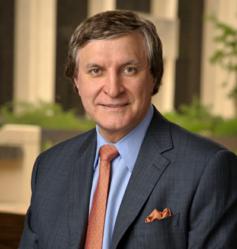 Dallas, TX (PRWEB) February 15, 2012
Dr. Rod. J. Rohrich, Dallas plastic surgeon, professor and chairman of the Department of Plastic Surgery at UT Southwestern Medical Center, will present the latest clinical information this weekend about new ultrasonic skin tightening treatment options. Dr. Rohrich will discuss the advantages and disadvantages of these novel treatments in cosmetic medicine, and will take questions from the audience.
Ultrasonic technologies such as Ultherapy have recently been cleared for use in facial rejuvenation by the FDA. Ultrasonic energy is used to trigger the creation of new collagen in the deep layers of the skin. "This technology represents a completely new category of cosmetic medicine," says Dr. Rohrich.
"While this cannot replace the results of a facelift, it is a great option for those seeking non-invasive facial rejuvenation," explains Dr. Rohrich, who regularly performs facelifts in Dallas.
The event will take place from 11:30am to 12:30pm, Feb. 18 at the Four Seasons Resort and Club in Las Colinas, Irving. The free event is open to the public, but seating is limited. Interested participants can RSVP at 214-490-8835.
About Rod J. Rohrich, M.D., F.A.C.S.
Dr. Rohrich holds the Betty and Warren Woodward Chair in Plastic and Reconstructive Surgery at UT Southwestern Medical Center in Dallas, Texas. He also holds the UT Southwestern Medical Center Crystal Charity Ball Distinguished Chair in Plastic Surgery. He is a graduate of the Baylor College of Medicine with high honors, with residencies at the University of Michigan Medical Center and fellowships at Harvard University (hand/micro surgery) and Oxford University (pediatric plastic surgery). He has served as president of the American Society of Plastic Surgeons. He has been repeatedly selected by his peers as one of America's best doctors, and has twice received one of his profession's highest honors, recognizing his contributions to education in his field: the Plastic Surgery Educational Foundation Distinguished Service Award. Dr. Rohrich also serves as editor of Plastic and Reconstructive Surgery journal and has delivered over 1500 scientific presentations, lectures, and courses around the world. He is a native of North Dakota and currently resides in Dallas, Texas with his wife, Dr. Diane Gibby, also a plastic surgeon, and their two children.
###