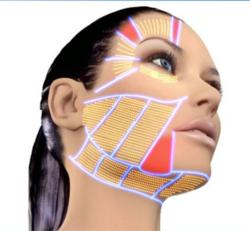 We follow those technologies that have proven their capability and bring them to our patients. Ultherapy's deep level lift and tighten energy allows us to provide even more options to those patients who don't want or need surgery.
La Jolla, CA (PRWEB) May 31, 2012
The next level in pushing back the dreaded aging clock, Ultherapy Lift provides the "Fix" while Thermage provides the "Prevent".
As a training center for both technologies, La Jolla Cosmetic Laser Clinic educates consumers in how the two differ – and how they solve seemingly similar problems – each with its own distinct edge.
Plastic surgery has been around for a long time. Documentation of correcting facial injuries goes back more than 4,000 years ago. Long considered the only option for lifting skin tissue that has sagged with age, surgery is now falling behind less invasive treatments and technology.
Thermage provided the initial push away from surgery for tightening skin and has been a leading nonsurgical choice since its FDA approval in 2002. Time has shown that Thermage has provided the most benefit to those who have initial skin laxity, but is less effective for those who are experiencing sagging that stems from deeper tissue relaxation.
As a prevention and early intervention technology, Thermage still holds court – and it is one of the few procedures that is effective for eyelids and body areas such as upper arms, buttocks, thighs and abdomen.
But now Ulthera has taken center stage for more obvious facial laxity with their unique Ultherapy Lift procedure which has FDA approval for actual LIFTING. Ultrasound energy focuses at a depth which reaches the SMAS, the same layer as that manipulated in a surgical facelift. A secondary energy focus further firms and contracts skin at the dermal level, boosting the base SMAS lift.
Ultherapy targets sagging brows, undefined and sagging jawline and chin and loose tissue in the neck, one of the most obvious signs of aging – and the most concerning one for men and women.
La Jolla Cosmetic Laser Clinic has been a top level Thermage Award winning practice for the past 6 years in a row. Their success with tightening technology made them a perfect choice as an Ulthera Training Center.
"We're very dedicated to delivering the best possible outcomes for our patients," says Dr. Nasrin Mani, founder of La Jolla Cosmetic Laser Clinic. "Technology improves constantly, and as that happens, we follow those technologies that have proven their capability and bring those to our patients. Ultherapy's deep level lift and tighten energy allows us to provide even more options to those patients who would prefer to keep a more youthful countenance without undergoing surgery or the risks."
"We're especially excited to be able to offer Ultherapy to men. Men in general have a more unpredictable outcome with surgery and few want to go through the recovery," shares Dr. Mani. "To be able to give a man his sharp and masculine jawline back is to give him a new lease on life. The impact is nothing short of incredible." Ultherapy Lift Photos
Ultherapy is a no downtime procedure which takes about an hour for a full face and neck treatment. Patients get a lift for brows, jawline and neck which is processed internally over a 6 month period. Although not pain free, LCLC has developed a combination pain block and oral medication which keeps the treatment sensations in a very tolerable range.
La Jolla Cosmetic Laser Clinic is routinely the recipient of industry and professional awards. Yet the staff and facility maintain an unpretentious atmosphere, making everyone feel as comfortable as family – a goal of the founder.
La Jolla Cosmetic Laser Clinic offers a full range of cosmetic and medical skin care. Located in downtown La Jolla, the clinic has at the helm Dr. Nasrin Mani, a Board Certified Ophthalmologist who has been selected as both a Top Doc in San Diego and also one of America's Top Doctors.
LCLC staff include a second physician, Dr. Jasmine McLeod, who has over 20 years' experience in dermatology and is the clinic's CO2 laser specialist. Support staff include 2 Registered Nurses and a Physician Assistant.
La Jolla Cosmetic Laser Clinic - located at 1111 Torrey Pines Road, Suite 102, La Jolla, Ca. 92037. Clinic phone (858) 454 2700