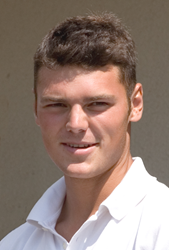 This tournament saw a great mix of past, present and promising players making their way in the game
Manchester, United Kingdom (PRWEB) June 18, 2014
Alex Davidson, founder of Ultimate Golf Advantage (UGA), today releases a new commentary on this year's US Open at Pinehurst. Mr. Davidson discusses Martin Kaymer's sensational victory cementing his return to form, the history of Pinehurst and key takeaways from the tournament - the interview is available in full at http://www.UltimateGolfAdvantage.com/interview-alex-davidson-talks-kaymers-historic-us-open-win/
In an exclusive interview released today, Alex Davidson, author of Think to Win: Mastering the Mental Side of Golf, gives his view on Martin Kaymer's historic win at the 2014 US Open and discusses the influence of the mental game in this year's tournament with particular reference to Erik Compton's impressive runner up position.
Mr. Davidson's new interview offers insight into Kaymer's second major championship win this year and also explores other stand-out performances from the tournament, as well as addressing comments and questions received by the Ultimate Golf Advantage team as the tournament unfolded over the weekend. Mr. Davidson commented:
"UGA is built on an unwavering commitment to provide real-world views and commentary on the most important advances in the industry." He added: "In this interview, I comment on the stand-out performances from this year's tournament while offering valuable advice for golfers looking to improve their mental game."
Taking a closer look at the frontrunners' performances from this year's tournament, Mr. Davidson comments on Erik Compton's inspirational determination, which saw him secure second place despite recently recovering from his second heart transplant. Mr. Davidson attributes Compton's success to his mental focus despite not being in his best physical form. He commented:
"Erik Compton received a lot of admiration after tying second in what was only his second championship since his second heart transplant." He continued:
"Compton's mental game really helped to keep him on form stating, 'you've just got to make the best of it' and 'never give up'. His determination this weekend left me stunned."
In his new interview, Alex Davidson offers advice to golfers by suggesting that lessons can be taken from the successes of the pro golfers, particularly during the intense tournament environment. He also offers insight into his own golfing experience and the importance of the mental game. He said:
"This tournament saw a great mix of past, present and promising players making their way in the game. This is a great testament to my belief that golfing has no age limit." He continued:
"Inconsistencies and flops in my game are often a reflection of my wavering mental state. While I'll continue to perfect my swing and warm up routine, my mental state is something I know will often bear the greater influence on my game."
Alex Davidson's latest interview is available now at the UGA website, at http://www.ultimategolfadvantage.com/interview-alex-davidson-talks-kaymers-historic-us-open-win/
About Ultimate Golf Advantage:
Ultimate Golf Advantage was founded to cut through all the marketing and training noise that exists in the golfing industry.
The team behind Ultimate Golf Advantage is committed to offering genuine advice and insight to passionate golfers around the world who are serious about improving their game.
More information can be found at the Ultimate Golf Advantage website: http://www.UltimateGolfAdvantage.com