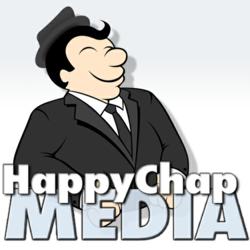 We can work with people who have big ideas and small budgets.
(PRWEB) October 19, 2012
HappyChap Media, a start-up company offering small business website design in Bellingham, is happy to announce the launch of their latest website: Ultimate DSLR.
Owned and operated by a small group of bloggers, photographers, and videographers, UltimateDSLR.com is a brand-new resource for digital camera enthusiasts and shoppers who are looking to find deals on high-end photography equipment online. Its purpose is to provide a simple guide to the best DSLR camera from each of the prominent high-end manufacturers, including Nikon, Canon, Pentax, Leica, Hasselblad, and more.
Eventually, Ultimate DSLR aims to be a leading resource for news about cameras, deals on equipment, and rumors about the next wave of digital SLR's. Soon, the website will also feature discussion forums and polls to gauge opinions and reactions to the latest news about DSLR cameras. Ultimate DSLR is launched as a sister-site to DSLR Buying Guide, another website designed by HappyChap Meda.
"We can work with people who have big ideas and small budgets," said Noel Abbott, lead project manager at HappyChap Media, LLC. "We also understand that some businesses are heavily diversified, requiring several websites operating together. After working closely with them on their website's marketing plan, we look forward to seeing Ultimate DSLR and DSLR Buying Guide building up their following soon."
About HappyChap Media:
HappyChap Media has offered small business website design in Bellingham and the Pacific Northwestern US for several years, and continues to offer top-notch online media services to businesses of all sizes, start-ups, independent professionals, artists, and non-profits.