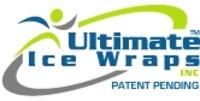 Ultimate muscle relief for the authentic athlete defines both our mission and products.
Suwanee, GA (PRWEB) May 8, 2009
Ultimate Ice Wraps has introduced the most progressive and easy to use patented cold therapy ice wrap with careful designs to treat eight specific body parts and muscle groups. The eight specific body parts are neck, shoulder, hamstring, ankle, elbow, back, knee and calf. Ultimate Ice Wraps has now outdistanced all other cold/ice therapy technology and methodology by creating an innovative product that makes it convenient and comfortable for all people to apply cold therapy in the most effective manner.
"Ultimate Ice Wraps were developed utilizing the combined knowledge of former athletes, trainers and coaches," said Wyatt Jones, CEO. "We tested the prototypes with several NCAA Division I college teams, prestigious rehabilitation facilities and nationally recognized fitness trainers and physical therapists."
The following new features have improved upon past and current methods:

A patented design that targets specific muscle groups and protects the skin from cold burns and injury
Ultimate Ice Wraps stay colder twice longer than traditional gel packs
Utilizes Igloo Ice® made from reusable pure water and non-toxic materials
Ultimate Ice Wraps are lightweight, very durable and most importantly comfortable
Flexible when frozen, Ultimate Ice Wraps are easy to put on and can be worn under clothing for either the left and right side
Machine washable wraps (only) and hand washed/air dried "Ice Insert" available in standard and XL sizes
Ultimate Ice Wraps provide the "Ultimate" muscle relief and are constructed with top quality environmentally friendly materials. They are applicable for every situation such as youth athletics, joggers/exercisers, work related injuries, all sports athletes, participants and professionals including extreme sports, medical professionals, rehabilitation facilities, physical therapists, athletic trainers and the military. For consumers, rehabilitation facilities and hospitals, Ultimate Ice Wraps stay colder longer and do not cause danger to the skin or infection. Unlike gel packs, snow bags and simple bags of ice they are not bulky, messy and do not leak. They are comfortable and effectively convenient.
"The 2009 product line offers the most innovative, comfortable, therapeutic product in today's market," said Tom Cox, Vice President of Sales & Marketing. "Ultimate muscle relief for the authentic athlete defines both our mission and products."
About Ultimate Ice Wraps: Ultimate Ice Wraps provides patented natural ice products treating eight specific body parts. Ultimate Ice Wraps products are used by all levels of professional and college sports as well as for "cold care" of recreational athletes.
454 Satellite Blvd. NW Suite 100
Suwanee, GA USA 30024
O: 888.678.8494
F: 678.775.3014
###