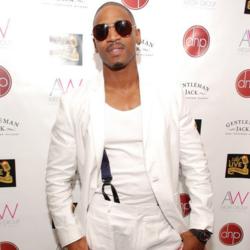 Thanks to sponsors Ciroc and Macy's, a ton of giveaways and entertainment is lined up for attendees including the highly anticipated Rip The River fashion show, adult carnival amusement games, Epcott World themed food stations
Detroit, MI (PRWEB) June 17, 2013
Love and Hip Hop Atlanta's star Stevie J is set to host what is being dubbed as the Ultimate All White Party that will transform a portion of Detroit's renowned riverfront into an exclusive outdoor nightclub on July 7, 2013 Chene Park 2600 Atwater St Detroit, MI from 6 p.m. – 2 a.m.
Thanks to sponsors Ciroc and Macy's, a ton of giveaways and entertainment is lined up for attendees including the highly anticipated Rip The River fashion show, adult carnival amusement games, Epcott World themed food stations and an ultimate spinoff featuring DJ Fingers, DJ Thrilla and DJ BJ.
"This is now our 7th year of producing this event," said Dave Bishop of Reignfall Media one of the producers. "We are please that Macy's is joining us and bringing a block party inclusive of a merchant vendors' row. They will also have hourly gift card door prize giveaways and the Macy's Marching Band Parade."
Ciroc ultra premium vodka is also confirmed as an official sponsor this year, "Thanks to Ciroc, we'll be having our lawn party complete with Dancing With The Stars, ballroom and hustle lessons, the Detroit Bandstand live band, Detroit Un-Plugged, a live performance from Hip Hop Ledgends Whodini and the Masters of the Mix spinoff."
For more information, 248.469.2099 or visit http://www.theultimategroupdet.com.