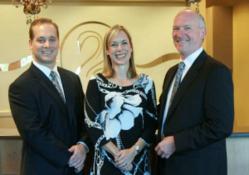 With FDA approval of a third "gummy bear" implant, women have choices for a safe and natural-looking, tear drop shape
(PRWEB) June 19, 2013
The US Food and Drug Administration (FDA) announced last week the approval of a third ultra cohesive gel breast implant, Mentor Worldwide's MemoryShape™.
The FDA approved Sientra/Silimed in March 2012 and Allergan 410 in February 2013. The FDA announced the approval of the MemoryShape™ implant on June 14, 2013. It is approved for primary augmentations in women 22 years old or older and in breast reconstruction of women of any age.
The FDA's approval comes after six years of data from 955 women participating in trials. Dr. Joseph Bauer of the Swan Center for Plastic Surgery was one of the select plastic surgeons involved in the FDA trials, and he is now pleased to offer the newest breast implants to his patients. Dr. Bauer says, "The Mentor MemoryShape™ ultra cohesive implants are another option for women considering plastic surgery. It's exciting to have so many options for creating very individualized surgeries."
All three of the approved ultra cohesive implants require a high level of surgical skill and experience. The Swan Center for Plastic Surgery is a leader in the United States for volume of breast augmentations they perform, and all three staff plastic surgeons are board certified in plastic surgery and helped implement the FDA trial studying the cohesive gel implants. Patients should look for this level of qualifications in the plastic surgeon they choose for their augmentation.
The surgeons at the Swan Center for Plastic Surgery are proponents of educating patients for higher levels of discussion and decision-making and for better expectations for surgical results.
Dr. Bauer comments, "With FDA approval of a third "gummy bear" implant, women have choices for a safe and natural-looking, tear drop shape."
All three ultra cohesive gel breast implants are offered at The Swan Center for Plastic Surgery.
About The Swan Center:
The Swan Center for Plastic Surgery is a leader in the aesthetic industry specializing in surgery of the breast, body and face.
The Swan Center for Plastic Surgery's on site operating facility, Alpharetta Aesthetic Center is accredited by the Joint Commission on Accreditation of Healthcare Organizations (JCAHO). The Joint Commission is an independent, not-for-profit organization; and is the nation's oldest and largest standards-setting and accrediting body in health care, focusing on patient safety and quality of care. The plastic surgeons at The Swan Center are board-certified by the American Board of Plastic Surgery, among a multitude of further professional accomplishments.
Swan Center for Plastic Surgery
4165 Old Milton Parkway, Suite 200 East
Alpharetta, GA 30005
http://www.swancenteratlanta.com
(770) 667-0904 or 800-816-1057