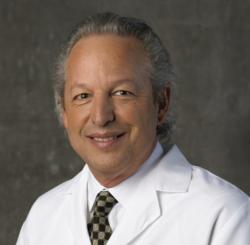 Facial UltraLift provides a great option for patients seeking a non-surgical facelift with subtle, natural results

Grand Rapids, MI (PRWEB) February 06, 2012
The American Society for Aesthetic Plastic Surgery (ASAPS) indicates that more people than ever are seeking non-surgical options for turning back the clock on aging. Grand Rapids plastic surgeon, Dr. Steven Ringler, has responded to this shift in his patients' desire for non-surgical alternatives with a new procedure he developed; the Facial UltraLift™. Utilizing a high concentration of ultrasonic energy with technology from Ulthera, along with a combination of facial fillers, Dr. Ringler has developed a non-surgical method for lifting and tightening the face, neck and brow, all with no downtime.
UltraLift™ begins with the ultrasound technology offered by Ulthera™, which was approved by the FDA in 2009. The in-office treatment triggers the body's own regenerative response, which in turn results in firming, tightening and actual lifting of skin tissue over time. Dr. Ringler was among the first physician innovators adopting the technology in the U.S., and is continuing to refine and expand its application. Unlike a typical Ultherapy treatment, the UltraLift utilizes many more lines of the ultrasonic energy, resulting in more lifting and tightening of skin than was previously possible.
The Facial UltraLift™ combines these advanced Ultherapy techniques, which typically take about 3 months for results to be fully realized, with the more immediate results of artistically placed facial fillers like Radiesse or Juvederm. This office procedure takes 1-3 hours to perform, depending on the needs of the patient. It requires a local anesthetic to keep patients comfortable throughout the treatment process. There is typically no downtime with an UltraLift, and patients may resume their daily activities immediately following treatment.
The UltraLift offers immediate and often significant facial rejuvenation. Dr. Ringler explained, "When people notice the first signs of aging, they don't always realize that their face has lost some of the volume that they had when they were younger. Facial fillers like Radiesse can help immediately restore some cheek volume that has disappeared or sculpt a jaw line that might show early signs of sagging, while the advanced techniques with Ultherapy gradually lift and tighten the skin from the inside out over time."
Dr. Ringler has been performing surgical facelift procedures in Grand Rapids for over 25 years and is aware of the shift in consumers' desire for less invasive procedures. Dr. Ringler explained, "While the results of UltraLift are not going to be as dramatic as with a surgical facelift, the UltraLift provides a great option for patients seeking a non-surgical facelift with subtle, natural results, which improve over several months as the new collagen is generated. My patients like that UltraLift requires no downtime and have been very happy with the results." UltraLift is currently available exclusively through Dr. Ringler's office in Grand Rapids, Michigan
If you want to turn back the clock on facial aging, but aren't ready for a facelift, the new Facial UltraLift may prove to be just what the doctor ordered.
For more information contact: http://www.stevenringlermd.com
# # #