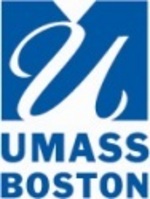 At UMass Boston, we now teach entrepreneurship in the Entrepreneurship Specialization, practice entrepreneurship in the Entrepreneurship Center, and live entrepreneurship in the Venture Development Center
Boston, MA (Vocus) April 14, 2010
The University of Massachusetts Boston is expanding its efforts to stimulate economic growth with the opening of a new Entrepreneurship Center at the College of Management. The Entrepreneurship Center will serve as a link between classroom learning in the College of Management's Entrepreneurship Specialization and the startup marketplace in Massachusetts at UMass Boston's Venture Development Center.
Along with supporting the Entrepreneurship Specialization, the Entrepreneurship Center will facilitate the continued development of the Student Entrepreneur Intern Program (StEP) and partner-mentoring program in the Venture Development Center, with a goal of building on UMass Boston's reputation as a significant source of highly skilled and well-educated workers for the state's entrepreneurial economy.
"At UMass Boston, we now teach entrepreneurship in the Entrepreneurship Specialization, practice entrepreneurship in the Entrepreneurship Center, and live entrepreneurship in the Venture Development Center," said Dan Phillips, the EC's founding director, who has spent the last 25 years as an executive with four venture-capital-backed software companies. Phillips, who is also Entrepreneur in Residence at the Venture Development Center, decided that UMass Boston was the ideal setting for the StEP program as well as the new EC.
"This university is filled with students who are purposeful, driven, unentitled, and know how to handle adversity," said Phillips. "They are the type of people I liked to hire for my own startups. And they have the ability to be the next generation workforce and founders for our start-up economy in the Boston area market."
He will share his expertise and insight with students in the new Entrepreneurship Specialization program in the College of Management, where he teaches an Entrepreneurship Practicum, one of its two core classes.
The program's other core class, Entrepreneurship and New Venture Creation, is taught by Assistant Professor Benyamin Lichtenstein, its curriculum specialist. This class teaches how individuals can acquire resources and create significant ventures without significant up-front capital.
"It's a different style of program from those offered at Harvard, Babson, or Boston University," Dr. Lichtenstein said. "Data show that only one-tenth of one percent of all new businesses get any kind of venture capital funding whatsoever, so we are preparing our students to deal with reality."
College of Management dean Philip Quaglieri noted the breadth and depth being developed in entrepreneurship at UMass Boston. "Through Dan, the venture capital community, and our own Venture Development Center, we are leveraging significant real world experience and integrating it into our curriculum driven by Professor Benyamin and faculty."
About UMass Boston
With a growing reputation for innovative research addressing complex issues, the University of Massachusetts Boston, metropolitan Boston's only public university, offers its diverse student population both an intimate learning environment and the rich experience of a great American city. UMass Boston's seven colleges and graduate schools serve nearly 15,000 students while engaging local, national, and international constituents through academic programs, research centers, and public service activities. To learn more about UMass Boston, visit http://www.umb.edu.
###