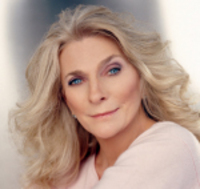 This will be a must-see for any fans of the folk and roots scene. The WUMB Gala offers listeners a rare chance to see musical legends like Judy Collins, Tom Rush, and Kenny White in up-close-and-personal performances
Boston, MA (Vocus) July 30, 2010
WUMB Radio will kick off its new Capital Campaign on August 11 with a night of intimate performances by musical pioneers Judy Collins, Tom Rush, and Kenny White at the University of Massachusetts Boston campus, where the station is housed.
Multiple Grammy Award-winner Judy Collins, whose career has spanned more than 40 years, has thrilled audiences worldwide with her unique blend of interpretive folk songs and contemporary themes. Tom Rush, with his distinctive guitar style, wry humor, and warm, expressive voice, helped shape the folk revival in the 1960s and the renaissance of the 1980s and 1990s, his music leaving its stamp on generations of artists.
Not only will Collins and Rush perform at the WUMB Gala, but they will serve as cochairs of the Capital Campaign.
"This will be a must-see for any fans of the folk and roots scene. The WUMB Gala offers listeners a rare chance to see musical legends like Judy Collins, Tom Rush, and Kenny White in up-close-and-personal performances," said WUMB General Manager Patricia Monteith. "And I am honored that both Judy and Tom will cochair our Capital Campaign. This is an exciting time for the radio station as we look to secure our future."
The August 11 gala is just one part of a bold initiative to raise $7 million for WUMB over the next five years. The station is looking to rebuild and relocate to new facilities, expand and improve its signal across New England, broaden its educational initiatives, digitize the station's archive collection, and build an endowment that will support the station for years to come. The new facility is in its planning stages and would include a space large enough for a live studio audience to hear the hundreds of performers who regularly visit WUMB and perform live on-air.
The gala will be held in the UMass Boston Campus Center. Ticket packages run from $100 to $250, and seating is limited to maintain an intimate, artistic environment. MAX Ultimate Food will provide dinner and dessert starting at 6 p.m., with performances following at 8 p.m. Concert tickets are tax deductible.
For more information or to purchase tickets, call 617-287-6900 or visit http://www.wumb.org/gala.
About WUMB
WUMB 91.9 FM is a non-commercial radio station licensed to the University of Massachusetts, with studios at the UMass Boston Campus as the central hub for a network of five public radio stations in Boston, Worcester, Falmouth, Orleans, and Newburyport, Massachusetts. All five facilities simulcast the identical program schedule, which is produced from our studios located at the UMass Boston Campus. The station's 24-hour-a-day broadcast schedule reaches tens of thousands of listeners in over 275 cities and towns in eastern and central Massachusetts and Cape Cod, along with parts of Rhode Island, New Hampshire, and Connecticut. It is the country's foremost radio station for folk and acoustic music, airing a mix of folk music, including singer-songwriter, blues, Celtic, bluegrass, and more.
###