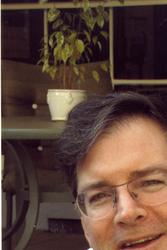 Anatomy of a Hollywood Writer
Amherst, MA (Vocus) April 22, 2009
Renowned screenwriter and UMass Amherst alumnus Mark Wilding will share his story ― from student to award-winning screenwriter ― in Memorial Hall at the University of Massachusetts Amherst on Tuesday, April 28, from 4:00 - 5:00 p.m. All are welcome to attend this discussion titled, "Anatomy of a Hollywood Writer". The presentation is part of the Eleanor Bateman Alumni Scholar in Residence Program, sponsored by the UMass Amherst Alumni Association.
A humor columnist for the University of Massachusetts Amherst Daily Collegian while a student, Wilding graduated from UMass Amherst in 1979 with a degree in Economics. "While I was writing the humor column for The Collegian, I was actually thinking ahead to a career in the newspaper business... becoming the next Art Buchwald or Russell Baker," said Wilding. "I also thought the economics degree could help me if I wanted to write about the business world. After taking four years of economics, that turned out to be the last thing I wanted to do!" He added: "Let's just say I did much better in my English classes than in my Statistics classes."
Currently writing for primetime television's Grey's Anatomy, Wilding has written for television and the movies for 17 years. Sitcom credits include Ellen, Dave's World, The Naked Truth, Caroline In The City, The Tony Danza Show, Working, Jesse and Becker, while drama credits include Charmed and Jake 2.0.
Wilding is a two-time Emmy nominee for Grey's Anatomy, won the 2005 WGA award for best new series, and his Grey's Anatomy episode, "Where The Boys Are" won the 2007 GLAAD award for outstanding individual episode. His play, A Company Man, was the gold medal winner at the Santa Rosa Playwrights Festival in 1992. Wilding has also sold two movie scripts - one to Universal, entitled Party Boys, and the other to 20th Century Fox, entitled Family Time.
He offered the following advice for would-be Hollywood writers: "First, move here; you can't do it from anywhere else in the country. Second, learn basic story telling (there's a reason plays are in three acts). Third, read lots of movie and TV scripts... try to figure out why they work (see the second piece of advice). Fourth, persevere. Fifth, write something people CAN'T IGNORE."
"There's more pieces of advice," he continued, "But if you want them, you'll have to come hear me speak."
The Eleanor Bateman Alumni Scholar in Residence Program is offered on campus by the UMass Amherst Alumni Association, to promote synergy and communication between students, distinguished alumni and other members of the campus community. The goal of the program is to provide students with role models that exemplify achievement of the University's mission through professional accomplishments and/or public service, and is one way in which the Alumni Association uses its resources to enhance the value of the student experience and maintain a lifelong relationship with alumni.
The University of Massachusetts Amherst Alumni Association represents over 215,000 alumni around the globe, and provides programs and services to enlighten, strengthen and develop students, faculty, staff and alumni. For more information, go to UMassAlumni.com. For information related to this program, please call 800-456-8627.
Media Contact:
Norma Heim
413-577-0312
###