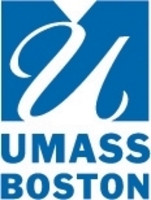 Forum for Cities in Transition
Boston (Vocus) April 21, 2009
Following a first-of-its-kind summit at the http://www.umb.edu (University of Massachusetts Boston), municipal leaders in Mitrovica – a city divided by Serbs in the north and Albanians in the south – announced they will host, as a united city, members from other divided cities in the first official "Forum for Cities in Transition" conference in 2010.
The announcement came as 34 delegates—mayors, councilors, chairmen, reconciliation experts and NGO directors—from four divided cities across the globe concluded a three-day summit at the http://www.umb.edu (University of Massachusetts Boston) that incorporated lessons learned from the experience of their own and other cities.
Unionist, Nationalist, and Republican representatives from Derry/Londonderry in Northern Ireland; Albanian and Serbian delegates from Mitrovica in Kosovo; Kurdish, Arabic, Turkmen and Assyrian representatives from Kirkuk in Iraq; and Turk-Cypriot and Greek-Cypriot delegates from Nicosia in Cyprus all agreed to a permanent forum for dialogue before leaving Boston. After traveling thousands of miles to cross ethnic, religious, and national barriers to sit across from their opposition leaders in a neutral setting, leaders from the divided cities united to sign the historic agreement to continue their discussions.
UMass Boston Professor Padraig O'Malley, who hosted the summit, said that the decision to hold the first official conference in Mitrovica comes as a major breakthrough.
"This is the part of Kosovo that nobody could crack—it's major," said O'Malley, who serves as the Moakley Distinguished Professor of Peace and Reconciliation at UMass Boston's McCormack Graduate School of Policy Studies. "In a place where there would be no cooperation before, (delegates) have decided to do something as a single city, hosting the first event for the conference."
The closed summit at UMass Boston enabled frank discussion among long-standing leaders from opposite sides of municipal divides who otherwise wouldn't have had opportunities to interact. The result of that dialogue was to form an independent "club" of representatives hoping to solve their separate conflicts by working in cohesion with leaders from similar divided cities.
Having brought together all the parties to the conflict in Northern Ireland to South Africa to meet with Nelson Mandela and the negotiators who put together the settlement that ended apartheid rule, and most recently having united members of clashing sects in Iraq to agree on a framework for negotiation in the Helsinki agreement, O'Malley has seen first-hand the stubborn reality of conflict.
"Failure is part of dialogue," O'Malley told the room full of delegates on the second day of the conference. "In the absence of dialogue, there will inevitably be violence, because you create a vacuum and the only outlet for that will be violence."
Now, the same delegates who came from every corner of the world not knowing what to expect from a conference during which they set the agenda are leaving with lessons learned.
"People were pleasantly surprised to feel real satisfaction and not (just) theoretical talk at the conference," said Lellos Demetriades, a longtime former Greek-Cypriot Mayor of Nicosia. "I was surprised to find problems about my own city by listening to others."
The conference, whose agenda was purposely left open for the leadership of the delegates, produced a self-designed agenda on the first day, included a bus tour of neighborhoods most affected by the 1970s Boston busing crisis on the second day, and concluded with a pact to agree to a permanent forum of discussion on the third.
"The future of this group should not confine itself to plenary status but evolve to meetings between leaders of the same city and others cities, a process that includes the design of the next event," Demetriades said. "I think if we walk away from this opportunity and continue to talk with each other about our conflicts, we can't bury our problems with stone, but we'll try."
About UMass Boston
With a growing reputation for innovative research addressing complex urban issues, the University of Massachusetts Boston, metropolitan Boston's only public university, offers its diverse student population both an intimate learning environment and the rich experience of a great American city. UMass Boston's seven colleges and graduate schools serve more than 14,000 students while engaging local, national, and international constituents through academic programs, research centers, and public service activities. To learn more about UMass Boston, visit http://www.umb.edu.
###