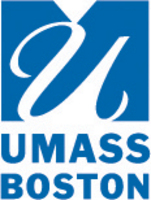 We hope to lead the nation in preparing students and returning professionals for careers in a low-carbon world." - Chancellor J. Keith Motley
Boston, MA (Vocus) April 24, 2010
The University of Massachusetts Boston on May 1 will host "Green Education for the Next Generation," an evening benefit to highlight the new Center for Sustainable Enterprise and Regional Competitiveness (SERC) and other initiatives in confronting climate change.
The SERC opened last fall with the mission of helping to envision and realize a low-carbon, competitive regional economy that serves as a model to the world. Headed by UMass Boston Professor David Levy, the center engages in collaborations among businesses, universities, and policymakers to advance research, education, and innovative solutions for business sustainability and regional competitiveness, with climate change as a core focus.
"The key question has always been, 'How can we confront climate change while building a vibrant economy?'" said Chancellor J. Keith Motley. "So it is exciting to have the Center for Sustainable Enterprise and Regional Competitiveness here at UMass Boston, and we hope to lead the nation in preparing students and returning professionals for careers in a low-carbon world."
UMass Boston alumnus Gina McCarthy '76, assistant administrator of the Environmental Protection Agency's Air and Radiation Office, will deliver a keynote address, sharing the latest thinking on federal climate policy and its effect on businesses. The evening will also include a dinner, entertainment, and a silent auction.
Chancellor Motley will award the 2010 Chancellor's Medal for Distinguished Service to retired Environmental, Earth, and Ocean Sciences Professor Jack Looney for his vision and work over three decades at UMass Boston, setting the stage for the university's environmental education accomplishments. Looney served as chair of the Environmental, Earth, and Ocean Sciences Department from 2006 to 2009.
"Professor Looney is an institution here at UMass Boston," Chancellor Motley said. "Without his vision and dedication, the university would not be the leader in environmental science education it is today."
In addition to benefiting the SERC, proceeds from the event will also support the J. Keith Motley Scholarship, which is devoted to providing financial assistance to graduates of UMass Boston's many pre-collegiate programs.
The benefit follows an April 30 panel, "Connecting to the New Economy," which features David Cash, director of air policy in the Executive Office of Environmental Affairs; Kathleen J. Freeman, director of environmental affairs at NSTAR; Daniel K. Moon, president and executive director of the Environmental Business Council of New England; R.J. Lyman, partner at Goodwin Procter; and Robbin Peach, senior research fellow at Massachusetts Ocean Partnership at UMass Boston.
For more information on the panel and benefit, visit http://www.umb.edu/ua/green_education.
About UMass Boston
With a growing reputation for innovative research addressing complex issues, the University of Massachusetts Boston, metropolitan Boston's only public university, offers its diverse student population both an intimate learning environment and the rich experience of a great American city. UMass Boston's seven colleges and graduate schools serve nearly 15,000 students while engaging local, national, and international constituents through academic programs, research centers, and public service activities. To learn more about UMass Boston, visit http://www.umb.edu.
# # #