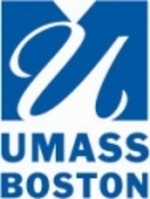 Boston, MA (Vocus) March 11, 2010
While women's unemployment rates are lower than men's in the Commonwealth, a policy brief released today by the University of Massachusetts Boston finds that women are suffering in many other ways during this "Great Recession."
According to the report's lead author, Professor of Economics Randy Albelda, "Men's levels of unemployment exceed that of women's, but the mortgage crisis and the fiscal crisis will together affect women more than men."
The policy brief, titled Women in the Down Economy: Impacts of the Recession and the Stimulus in Massachusetts, is coauthored by Albelda, a senior research fellow at the Center for Social Policy, and Christa Kelleher, research director at the Center for Women in Politics and Public Policy at the McCormack Graduate School. The brief was commissioned by UMass Boston and the Massachusetts Commission on the Status of Women.
The report states that while Massachusetts women are more frequently being relied on as primary or equal wage earners in the household, they are still only making an average of .76 cents for every dollar a man takes home. Budget deficits at both the city and state levels mean cuts to social programs that benefit many of the neediest women and families rely on.
The $787 billion in American Recovery and Reinvestment Act is affecting women and men in different ways as well, the report finds. Men are benefiting from stimulus spending directed toward physical infrastructure improvements and green economy, while women are receiving most of their help from funding to states meant to reduce cuts to human infrastructure.
"Future job creation efforts must focus on ensuring equal opportunities for women and men to participate fully in construction, transportation, and green economy industries," Professor Albelda said. "Only 2 percent of all construction workers are women and less than 7 percent of women are 'green ready.' Women need supports to be better positioned to enter the green economy and secure well-paying jobs."
Among the brief's findings:

Black and Hispanic women are faring much worse than others, having much higher unemployment rates and being disproportionally affected by the housing lending crisis.
Almost one of every two female-headed households is low-income, so program cuts toward low-income individuals and families disproportionally affect women and their families.
Pay equity, education, and training for well-paying employment in growing sectors of the economy, and sound fiscal footing for the state and its cities and towns will be imperative for women's continued climb toward economic equality.
To contact Professor Albelda, call 617-821-3437. For a live or live-to-tape interview with the author from the UMass Boston TV production studio, contact Media and Communications Specialist Crystal Bozek at 617-287-5383.
About the University of Massachusetts Boston:
With a growing reputation for innovative research addressing complex issues, the University of Massachusetts Boston, metropolitan Boston's only public university, offers its diverse student population both an intimate learning environment and the rich experience of a great American city. UMass Boston's seven colleges and graduate schools serve more than 15,000 students while engaging local, national, and international constituents through academic programs, research centers, and public service activities. To learn more about UMass Boston, visit http://www.umb.edu .
###