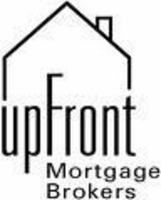 the new HUD mandated Good Faith Estimate (GFE) is not the cure all everybody thinks
Lakewood, Colorado (PRWEB) May 19, 2010
Upfront Mortgage Brokers Association (UMBA) founder, Jack Guttentag, a professor of finance emeritus at the Wharton School of the University of Pennsylvania, says "the new HUD mandated Good Faith Estimate (GFE) is not the cure all everybody thinks".
The GFE form is HUD's latest development in the Real Estate Settlement Procedures Act, (RESPA), which regulates real estate settlement procedures by requiring the disclosure of the mortgage provider's compensation.
Yet the disclosure of compensation mandated for the benefit of consumers is a requirement that applies only to a subset of mortgage providers; mortgage brokers.
Other types of mortgage providers, correspondent lenders, who operate almost identically to mortgage brokers, and direct lenders, are not required to disclose their compensation on the GFE.
"HUD was delinquent in not requiring lenders, especially correspondent lenders, to show their compensation in the GFE" says Guttentag. "It's a distinction that should not have been made."
Prior to mortgage reform, mortgage providers were not required to disclose compensation which often resulted in scenarios where borrowers would be directed to loan programs ill-suited for their needs, but which paid the mortgage provider a high commission.
"Not requiring mortgage providers to disclose their compensation was a major contributing factor to what caused this mortgage mess," says UMBA board officer, Kevin Iverson. "That's one of the reasons why UMBA was created, to give transparency to the process, and ensure the loan originator's interests were aligned with the borrower's interests. I'm happy HUD has made this transparency a federal requirement, but to not require it from all mortgage providers is a major shortfall."
As a result of the unevenly applied changes to RESPA there has been a mass exodus of loan originators from the mortgage broker side to the correspondent lender side in order to avoid having to disclose their compensation.
"These individuals may keep their trade names and appear exactly like the mortgage provider they were before, except now, in the eyes of the law, they are not brokers and do not have to disclose compensation," Iverson says.
HUD states the intent of the new GFE is to provide borrowers an easier means of comparing loan officers. Guttentag says this intent falls short.
"The so-called 'easier means of comparing loan offers' is immediately debased because consumers cannot distinguish between mortgage brokers and correspondent lenders," says Guttentag. "One has to disclose important information to borrowers, the other does not."
Another aspect of the new GFE that complicates the shopping process for consumers is the timing of when it is provided to the borrower. Prior to the new RESPA law, borrowers could request a GFE from a mortgage provider without providing sensitive information, having their credit pulled or paying related fees. This is no longer the case.
"If the intent of the new GFE was to make the mortgage shopping process easier and more transparent, HUD failed miserably, as the process is still very cumbersome", states Iverson.
"Consumers using this new GFE to shop for a loan must complete multiple loan applications with multiple mortgage providers, have their credit pulled by multiple mortgage providers, and likely pay upfront fees to each of these providers. Further, all this needs to be done within a narrow time window, at least on the same day, since rates are constantly changing."
Iverson says UMBA members disclose fees upfront, in writing, without requiring a full loan application or pulling a borrower's credit or requiring advanced fees.
"The fundamental concept of the Upfront Mortgage Broker® is the hiring of a professional to shop for you," Iverson says. "Borrowers wanting to avoid the cumbersome process of using the new GFE to shop for a loan can seek the services of an Upfront Mortgage Broker®."
Guttentag stated in a recently published article, "Many readers have asked me whether these new requirements have converted all brokers into UMBs, and whether, as a result, UMBA was going to shut itself down, its job done? The answer to both questions is, no."
About UMBA:
UMBA, a non-profit trade association, was created in 2001 to develop a code of elite standards for its mortgage broker members, as well as a monitoring process for those standards, that exceeds those required under state and federal law. The UMBA standards help to curb predatory lending practices, and provide a public directory of mortgage providers committed to fair and ethical conduct with transparency. UMBA members disclose all information regarding their fees to borrowers upfront, and in writing.
Content by LiveBaitPR.com
###