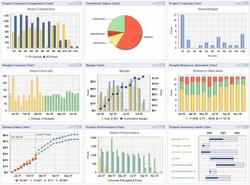 While many organizations originally adopted hosted systems because they lacked the software licenses or infrastructure to operate such systems internally, increasingly On Demand software is being adopted as a strategic choice.
Sterling, VA (PRWEB) November 17, 2010
Unanet Technologies, a developer of services automation software that helps organizations manage people and projects for improved profitability, announced today that two hundred organizations are currently using the Unanet On Demand platform.
On Demand software or "cloud computing" is of increasing interest to more and more businesses of all sizes as they look to support their information technology needs in a scalable way. Cloud computing offers the benefits of: incremental cost rather than upfront license fees; ability to increase system capacity more easily; higher availability and remote access; and allows customers IT staff to focus on higher priority areas rather than just keeping systems operational.
While a majority of Unanet's customers use the project-based software on their own IT infrastructure, the proportion of organizations using the Unanet On Demand service is growing rapidly.
Fran Craig, Unanet Chief Executive Officer commented, "Unanet provides our customers with a choice of software deployment options based on whichever gives the right mix of flexibility, responsiveness, cost, and speed of deployment. While many organizations originally adopted hosted systems because they lacked the software licenses or infrastructure to operate such systems internally, increasingly On Demand software is being adopted as a strategic choice."
###