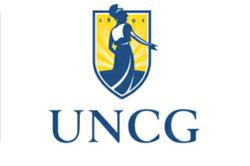 We feel it is important to offer choices...We're helping students earn an education on their own terms and on their own schedule.
GREENSBORO, N.C. (PRWEB) May 09, 2012
Today UNCG announced it has significantly expanded its online undergraduate course offerings in philosophy. As a result, students now have ready, online access to the classes they need, whether they are pursuing a philosophy major, meeting general education requirements or fulfilling the philosophy component of another degree.
The expanded curriculum will be offered year-round and positions UNCG as a leader in online learning. Accredited online courses in philosophy are rare, both in North Carolina and across the nation.
"We feel it is important to offer choices," says Gary Rosenkrantz, professor and department head. "A student pursuing an online business degree can complete a required business ethics course without having to visit campus. A student traveling home for a summer job can take a philosophy course online and be a step ahead on general education requirements when returning to school in the fall. A philosophy major can complete courses the department requires for a Bachelor's degree online. We're helping students earn an education on their own terms and on their own schedule."
Students earning a philosophy degree develop skills in logical, critical and analytical thinking, moral reasoning and ethical awareness, establishing a solid foundation for professional careers in law, government, health, education, media and more.
The courses now available online include:

Contemporary Moral Problems (PHI 121)
Ethical Issues in Business (PHI 361)
History of Modern Philosophy (PHI 252)
Introduction to Formal Logic (PHI 310)
Introduction to Philosophy (PHI 111)
Medical Ethics (PHI 220)
Philosophy of Religion (PHI 359)
Practical Reasoning (PHI 115)
Topics in Philosophy: Death and Dying (PHI 301)
Philosophy of Religion (PHI 359)
"Because a Bachelor of Arts in Philosophy is the only degree offered by the Department, undergraduate students get the complete attention of the faculty," Rosenkrantz says. "Our online courses use the latest technology and highly interactive teaching methods to optimize student learning."
UNCG's Department of Philosophy is nationally and internationally known for its outstanding scholarship in a broad range of fields, including metaphysics, philosophy of language, philosophy of mind, history of philosophy, philosophy of religion, philosophy of science, epistemology, moral philosophy, bio-medical ethics, political philosophy and philosophy of law.
For more information on the program, visit philosophy.uncg.edu, phone 336.334-5059 or email the Philosophy Department at mmdargat(at)uncg(dot)edu.