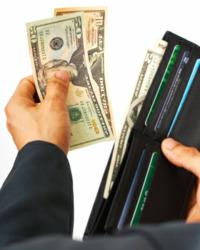 The average American that pays taxes, receives a paycheck or that has a bank account could have unclaimed money being held.
Houston, TX (PRWEB) December 02, 2012
Inteligator online now provides access to an unclaimed funds search tool. This premium feature allows adults in the U.S. to search a national public records database for unclaimed funds. This new tool offers one of the fastest ways to verify unclaimed money is being held by state or local governments. The new unclaimed funds search tool is now functional online.
Federal legislation usually requires that unclaimed funds be returned to states. Each state has its own procedures for handling and safe keeping these funds. The average American that pays taxes, receives a paycheck or that has a bank account could have unclaimed money being held.
The new Inteligator search tool is providing an easy way for adults to search for money that has been forgotten.
Unclaimed funds can accumulate from different sources. Things like life insurance policies, tax refunds, closed bank accounts or lost 401(k) accounts. While some of this money is returned to states, other portions could be held by the federal government.
The Inteligator search system offers immediate access to public records to help locate missing or unclaimed money online.
Billions of dollars are estimated to be under the control of county, state or federal treasury offices. The money that has accumulated can sit for decades if a person or power of attorney does not claim the funds.
The unclaimed funds search tool offered by Inteligator is helping to reduce the accumulation of money that goes unclaimed each year. This simple web search can be conducted entirely online and reports can be printed for offline use.
The one billion public records that are now accessible online do include more than unclaimed funds. A person can use the Inteligator search company website to find birth records, death records, property records, criminal records, reverse phone lookups and conduct background checks.
These services can be accessed through a free preliminary search that can provide a starting point for more detailed data.
While some states now have divisions for unclaimed funds, the offline paperwork process can be lengthy. A person must go through several rounds of identification processes to reveal if unclaimed money is indeed available.
Because Inteligator offers one billion instantly searchable records, a match can now be found online in less than one minute. This can provide the starting point a person needs to begin the collection process.
The Inteligator annual search plan now provides unlimited searches each day for an entire year. This affordable alternative to third party paid search companies or private investigators can be accessed from any Internet connection. Mobile devices that can access the Internet can also be used to conduct a discrete search online.
The Inteligator search company provides this publicly accessible information from a variety of sources. It is not a consumer reporting agency and does not provide personal information like social security numbers or personal credit histories.
About Inteligator Search
The Inteligator Search company offers one of the largest databases on the Internet to search a variety of records. Adults in any U.S. state can access, locate and print information that is returned through a fast and private web search. While some state data cannot be shared publicly, the Inteligator Search tool collects information from various sources to provide in search results. A person that is comparing data, researching data or validating the information received could benefit from the services this 21st century company offers entirely online.