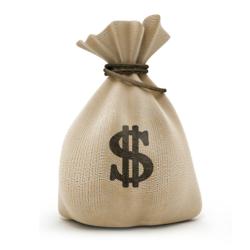 Savvy money hunters know that these lists should be checked at least 2 or 3 times every year for new assets that may have appeared.
Los Angeles, CA (PRWEB) October 19, 2012
There is currently $100 Billion in unclaimed money held by state, federal and private agencies. And according to some officials, the chances of finding it could be 1-in-4 or better. But, just like filling out your tax return every April, the process can be time consuming and downright frustrating. Can anyone do it for free? Sure. Most of these lists containing unclaimed cash and property are available online. However, just like professional tax preparation, using an expert to get the job has definite benefits. According to expert money sleuth Dan Anderson from UnclaimedMoneyDiscovery.com, "Successful money hunting involves very specific experience and processes. It's not just a matter of checking your local state list to see if your name appears. Remember, these assets are lost for a reason, and usually that reason involves incorrect information. An expert knows exactly what to do and where to look. The average person simply doesn't have the experience to do this job with any kind of efficiency". And the problem isn't just ineffective research and recovery; recent findings by UnclaimedMoneyDiscovery.com reveal that unclaimed money claims continue to lag behind newly added assets, resulting in an ever widening gap between money being returned and new money flowing in. Experts provide an effective means for closing that gap.
Searching for lost cash is something everyone needs to do, but most people simply don't have the time to carry out a detailed and organized treasure hunt. Assets can be hiding anywhere; in any state, federal or private database. And since there is no centralized database for the unclaimed property flowing into each government agency, an effective search has to include each separate database. At last count, there were over 100 different databases to locate and peruse. Keeping in mind that separate searches have to be done on each possible name variation (including any long lost relatives that may have left behind a fortune), a complete search of all available databases could take days to complete.
Using an expert is a great alternative for someone who wants a turn-key solution. Genealogy-based experts like UnclaimedMoneyDiscovery.com help individuals construct a family tree, then facilitate searches of all available databases using family history to try and locate long lost riches that can be claimed and recovered by surviving heirs. They also build a complete personal profile that includes vital clues for lost money searching, including past jobs, addresses and potential sources of unclaimed cash. Once lost assets are identified, all applicable claim forms are prepared and forwarded to the individual for signature.
Contrary to common belief,unclaimed money searching is not a one-time event. Every month the vast stockpiles of unclaimed cash and property are infused with even more riches; a staggering $5 Billion in new assets are added every year. New unclaimed accounts come in faster than the claims for return of assets, so the numbers keep increasing. Savvy money hunters know that these lists should be checked at least 2 or 3 times every year for new assets that may have appeared. And if that sounds like a lot of work (and it is), then there may be even more justification for enlisting the help of an unclaimed money expert.
UnclaimedMoneyDiscovery.com is a genealogy based asset recovery firm specializing in individual and corporate unclaimed money research and claims preparation. Individuals, corporations and nonprofit organizations can obtain a free preliminary search by visiting http://www.unclaimedmoneydiscovery.com/freesearch