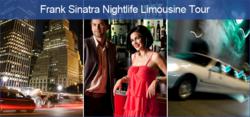 Annie our tour guide was excellent,her knowledge of the areas that we visited was exceptional.
New York, NY (PRWEB) June 28, 2012
As New York walking tours become more popular for people to see and experience all the New York sites, tourists start to look for more private tour amenities where they can fit the tour into their vacation schedule to see the landmarks of their choosing. Tour companies accommodate these wishes by offering a wide variety of walking tours specially tailored to the NYC tourists.
One of the leading tour companies in New York, Uncle Sam's New York tours offer four different private tours where guides provide their knowledge concerning New York sights to the tourists to enlighten the guests and allow them to have fun at their own pace that fits into the guests' itinerary.
Empire State Building Private Tour
The private tour allows views of the Statue of Liberty, the Brooklyn Bridge, and many more great sights. The NYC tourist has private group service into the Empire State Building and the Observation Deck to obtain a great bird's eye view of the most historic and spectacular landmarks. The tour lasts for over 2 hours at the time and date wished for by the tourists.
Private SUV Tour
Not all private tours offered by Uncle Sam's New York Tours are walking tours. Tourists who want to ride in luxury book Private SUV tours where a car and driver takes the tourists to the sites of their choosing. This custom-made tour arrangement starts with the driver picking the tourists up at their location and lasts a minimum of 4 hours as the tourists informs the driver on where to go with the help of an Uncle Sam's New York tour guide. Popular places that tourists like to visit include Chinatown, Times Square, Greenwich Village, and Ground Zero of the 9/11 attacks.
New York City Bachelorette Party Package
New York City is a hotspot for couples to say their nuptials at famous landmarks and historical sites. Before the wedding, the tourist bride-to-be may book the New York Bachelorette Party Package to have a fabulous day touring the city. This tour package begins at 10am at 57th Street and Madison Avenue by the IBM building on whichever day the tourists makes arrangements for with the tour representative. From there, the tour takes tourists to the latest fashion, shopping, and entertainment venues where the guests visit the sites, relax in the spas, and obtain VIP night club service into the hottest clubs.
Frank Sinatra Night Life Limousine Tour
The Frank Sinatra Night Life Limousine Tour gives guests the opportunity to enjoy all the luxurious spots that Frank Sinatra enjoyed while in New York City. Tourists ride in a limousine stopping by spots such as P.J. Clarke's where Sinatra would never pass by a chance to frequent and the famous Patsy's Italian Restaurant. Every Frank Sinatra Night Life Limousine tour teams the tourists up with a NYC nightlife expert from Uncle Sam's New York Tours as the guests get the (optional) VIP treatment when relaxing for a drink at the 230 Fifth Avenue Rooftop Lounge. The tour begins at 5:50 pm on whichever day the guests choose and lasts for 10 hours.
Uncle Sam's New York Walking Tours became founded in 2009 by avid traveler Samuel P.N. Cook. The tour company provides quality walking tour services to historic sites, fashion venues, cultural art galleries, landmarks, and many other places.
"This Press release was created and distributed on behalf of Uncle Sam's New York Tours by Prism Communications Inc. Prism Communications is a full service internet marketing company that cuts through the myriad of internet marketing tactics and develops a coherent strategy for companies looking to grow their online presence. Prism, with its focus on strategy before tactics takes internet marketing into three main phases for clients: 1) Attract - bringing the right kind of visitors to their website; 2) Convert - turning those visitors into leads, prospects or clients; and 3) Relate - developing long term, lasting relationships with leads, prospects, and clients through constant communication. To learn more about Prism Communications, visit http://www.prism-communications.com, or to contact them for a free consultation for internet marketing solutions, email them at sam(at)prism-communications(dot)com or call them at 917.319.2229."