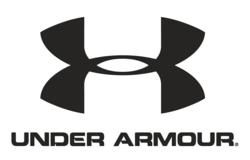 Under Armour signs star running back Arian Foster
Baltimore, MD (PRWEB) March 23, 2012
Under Armour (NYSE:UA), today announced the addition of NFL superstar Arian Foster to its roster of world-class athletes. As part of the multiyear deal, Foster will be featured in 2012 national marketing campaigns for the brand's innovative performance apparel, footwear and accessories.
Since signing as an undrafted free agent with the Houston Texans in 2009, Foster has developed into a dynamic all-around running back and one of football's most dominant skill-position players. In his breakout 2010 season, he led the league in rushing yards, yards from scrimmage and touchdowns.
"I'm extremely excited to be able to join the Under Armour movement. As a player and a company, we have common ground," said Foster. "They started from the ground up, and my story is very similar. They recognize that and share my enthusiasm for this relationship. I look forward to being a part of the Under Armour family for years to come."
Foster joined the Texans practice squad in 2009 and saw his first action on special teams. After making an impact in the running game at the end of the season, he won the starting running back role at the beginning of the 2010 season. Since becoming the full-time starter, Foster has led the NFL in rushing yards per game (97.9), rushing touchdowns (26) and yards from scrimmage (4,061). He holds the team's franchise record for most rushing yards in a single game and is only the sixth player in NFL history to surpass 1,500 rushing yards and 600 receiving yards in the same season. As a focal point of their offense, Foster played a key role in the Texans return to the playoffs in 2011 where he rushed for 285 yards on 5.6 yards per carry in two playoff games.
"Arian's rise to success is a testament to his hard work, determination and perseverance," said Matt Mirchin, Senior Vice President, Global Brand and Sports Marketing, Under Armour. "Even though the odds were against him, he believed in himself and earned his place amongst the elite in professional football. That makes him a perfect fit for our brand."
Foster's Raleigh-based marketing team of French/West/Vaughan managed the partnership with Under Armour.
About Under Armour, Inc.
Under Armour® (NYSE: UA) is a leading developer, marketer, and distributor of branded performance apparel, footwear, and accessories. The Company's products are sold worldwide and worn by athletes at all levels, from youth to professional, on playing fields around the globe. The Under Armour global headquarters is in Baltimore, Maryland, with European headquarters in Amsterdam's Olympic Stadium, and additional offices in Denver, Hong Kong, Toronto, and Guangzhou, China. For further information, please visit the Company's website at http://www.ua.com.