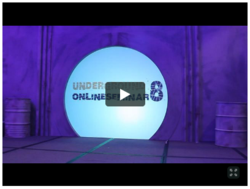 Each year, Underground attracts 500+ serious online entrepreneurs coming from all over the globe – more than half of these people consist of real online power playerswith 6, 7 and 8-figure+ businesses
(PRWEB) December 03, 2012
The Underground Online Seminar provides high-level Internet marketing information from real-world, in-the-trenches speakers quietly making their fortunes online. Topics will include selling content, eCommerce, SEO, email marketing, blogging, social media, CPA networks, domaining, mobile marketing and much more.
The content and unique experience delivered year after year, paired with top-notch attendees and previous presenters like Tim Ferriss, Tony Hsieh, CEO of Zappos.com, Mike Faith, CEO of Headsets.com (a $30M company), Darren Rowse, ProBlogger.com, Matt Mickiewicz, 99designs.com, Gary Vaynerchuk, Ted Leonsis, AOL Internet pioneer, Jessica Jackley, co-founder of Kiva.org and Bob Parsons, CEO of GoDaddy.com, among others, have contributed to making Underground® the can't miss industry event.
Each year, Underground attracts 500+ serious online entrepreneurs coming from all over the globe – more than half of these people consist of real online power playerswith 6, 7 and 8-figure+ businesses. Forget about the pitch-fests you may have attended previously. These people come because the Underground® has become the top event for learning, networking and deal-making.
Don't miss out and reserve your spot today only by visiting the official site and clicking here.