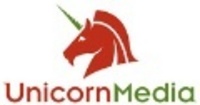 We are uniting newer and 'evolved' elements of the entertainment technology ecosystem to deliver a superior video viewing experience over the Internet
AUSTIN, Texas (PRWEB) March 7, 2008
With a team that brought to market some of the largest and most popular video streaming applications currently in use on the Internet, Unicorn Media has built the industry's most robust and technologically advanced global video distribution service. Unicorn Media gives filmmakers and videographers the opportunity to bring their creations directly to viewers, supported by a business model that pays them fairly for their work while letting them retain full rights to their own content.
"We are uniting newer and 'evolved' elements of the entertainment technology ecosystem to deliver a superior video viewing experience over the Internet," said AJ McGowan, CTO and architect of Unicorn Media's technology. "More and more people have big screen high definition televisions, broadband Internet access and home theater systems with surround sound. People like me who are really into their home entertainment systems are not dropping thousands of dollars to watch a highly pixilated, jittery and monotone clip of a hamster running on an exercise wheel. Unicorn Media isn't about that. Unicorn Media is about high quality digital entertainment."
With its maniacal focus on quality, Unicorn Media is separating itself from other online entertainment sites by employing a "velvet rope" policy for all content submissions. This velvet rope means everything viewed on unicornmedia.com has met the company's strict production quality standards.
"At MacGillivray Freeman Films, we are the world's largest independent producer and distributor of giant screen films," said Mike Lutz, director of distribution at MacGillivray Freeman Films. "We thrive on distributing the best imagery possible to IMAX(R) theaters so we were immediately attracted to the groundbreaking work being done at Unicorn Media."
For consumers, the velvet rope policy will mean video content enjoyed from UnicornMedia.com will be good enough to view on even the largest screen televisions. Available immediately, video content will be at least as good as standard definition broadcast television - a far better resolution than Internet video is now - and high definition video streaming will come later this year. Unicorn Media movies and other video content can be enjoyed as easily on a computer monitor as it can on a big screen HDTV. Unicorn Media's audio technology is also designed to be high enough quality to be heard on top of the line surround sound home entertainment systems. For artists, Unicorn Media's high quality standards and cutting edge streaming technologies mean their work is seen and heard as they intended.
"We're not building a system to provide intermittent humorous distractions in people's daily lives," said McGowan. "We're building the system people will use for all their digital entertainment. By uniting the entertainment technology ecosystem through our service, Unicorn Media is reinventing the distribution mechanisms for digital entertainment, making it more efficient, more personalized and more social."
Unicorn Media is paying very close attention to building a service that meets the desires of both artists and viewers. Unicorn Media's entertainment portal encourages interaction between artists and their audiences with social networking tools, fan sites and the ability for artists to make their films and videos easily found, even when their content may span multiple categories such as action, comedy, drama, family, feature length, short film or episodic video.(a)
Perhaps most important for filmmakers and videographers, Unicorn Media's extremely fast distribution capabilities mean artists can focus on their art and not on the "system" of entertainment. In today's broken model, production approval cycles are lengthy and highly selective when determining which projects get made, and movie and video distribution is costly, requiring expensive copies of films or DVDs. Unicorn Media is changing this antiquated industry model with its new service making it possible for many more films and video productions to go forward, find audiences and make money.
"Unicorn Media is a perfect example of how the Internet is evolving into the primary entertainment distribution channel for viewers all over the world," said Robert Hegyes, star and director of award-winning television series Welcome Back, Kotter and Cagney & Lacey. Hegyes is currently creator and executive producer of the gritty Internet series, The Venice Walk. "Unicorn Media is reinventing Internet entertainment by offering producers and content creators a blank canvas on which to freely create their broadcast quality original works. Unicorn Media stands in stark contrast to the slow, outdated development process inside networks and studios, which has grown increasingly encumbered by its bureaucratic A-lists and agency deals. Instead, Unicorn Media is building a haven where artists will find boundless opportunities for their visions, where their only restrictions will be the limits of their imagination."
Unicorn Media pays artists as much as 50 percent of the advertising gross receipts earned from their specific content. The actual amount of money made depends upon how much video content is available on unicornmedia.com, how many people enjoy it and, therefore, how much ad revenue is generated from it. The more popular their content is, the more money artists will make.
Unicorn Media officially launches during South by Southwest (SXSW) during the week of March 10, 2008.
(a)Adult content is not shown or accepted for upload at Unicorn Media.
Editors Note
South By Southwest (SXSW) 2008 runs March 7 - 16, in Austin, Texas. Founding members of Unicorn Media are available for meetings for the run of the show.
Media are invited to the official Unicorn Media Launch Party on Wednesday, March 12, 8 p.m. - 2 a.m. at Union Park, 612 W. 6th Street, downtown Austin.
To add your name to the VIP list for the party or to set up an interview at SXSW, please contact Melissa Burns at 208-946-4849 or Unicorn@mobilitypr.com.
About Unicorn Media
Unicorn Media is an entertainment destination changing the way entertainers and advertisers profit from high-quality digital entertainment. Privately held and fully funded, Unicorn Media is headquartered in Tempe, AZ with satellite offices in Los Angeles, San Francisco, Austin, Chicago, and soon, London. For more information on Unicorn Media, please visit http://www.UnicornMedia.com.