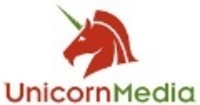 Internet video is visibly degraded when viewed in a picture larger than one-fourth of a computer screen. Quality-conscious film lovers and technology geeks like me want to watch video on a big BIG screen. That's the medium we built Unicorn Media for.
AUSTIN, Texas (PRWEB) March 10, 2008
Unicorn Media is changing the way that entertainers will profit from high-quality digital entertainment. Built with cutting-edge technology, Unicorn Media is designed to revolutionize both the way artists grow global audiences and profit from their work, as well as the way people all over the world will find and enjoy a personalized entertainment experience. Putting the massive reach of the Internet to work for established and emerging music, film, and video artists, Unicorn Media provides an easy way for entertainers to gain worldwide exposure and to immediately earn money from their work.
The leadership team at Unicorn Media is made up of Internet pioneers that led the commercial development of the World Wide Web and "Web 2.0." Their unique insights into how technology marries people's passion for entertainment together with the rapid evolution of consumer electronics guided their development of Unicorn Media. Founder and CEO Bill Rinehart, who was also the founding CEO of streaming video giant Limelight Networks, sees Unicorn Media playing a big role in fixing an antiquated and broken entertainment business model.
"When you consider how most people get their music, movies or television shows today, is it all that different from how people got them ten, twenty or even fifty years ago?" asks Rinehart. "The Internet gives artists the ability to establish a global fan base, and offers the average consumer the ability to create a highly personalized entertainment experience. Other companies are only dancing around the outside of what is possible, but no one is delivering on the full potential of all this great technology that's currently available. That's all about to change with the entrance of Unicorn Media on the scene. Unicorn Media will revolutionize the way people get electronic entertainment, and entertainers will see a much bigger share of revenue generated by their art."
This public debut allows Unicorn Media to receive direct input from artists using the service to make improvements and better tailor the service to their needs, while at the same time continuing its aggressive drive for new high-quality entertainment content. Although the company is just now emerging from stealth mode, it begins operation with thousands of hours of music and video programming and several content distribution deals signed with known entertainment brands.
High quality sets Unicorn Media apart
With a maniacal focus on quality, Unicorn Media is separating itself from other online entertainment sites by employing a "velvet rope" policy for all content submissions. This velvet rope means everything listened to or watched at UnicornMedia.com has met the company's strict production quality standards.
For consumers, the velvet rope policy will mean the music and film enjoyed from UnicornMedia.com equals the quality found on a studio-produced CD or DVD. Unicorn Media's technology is also designed to be high enough quality to be enjoyed from a high-end home theater with a top-of-the-line surround sound speaker system and big screen high definition television.
For artists, Unicorn Media's high-quality standards and cutting-edge streaming technologies mean their work is seen and heard as they intended.
"At MacGillivray Freeman Films, we are the world's largest independent producer and distributor of giant screen films," said Mike Lutz, Director of Distribution, MacGillivray Freeman Films. "We thrive on distributing the best imagery possible to IMAX(R) theaters, so we were immediately attracted to the groundbreaking work being done at Unicorn Media."
The Unicorn Media technology platform will deliver on-demand video over the Internet approximately four times faster than all the popular Internet video services available today. When the public beta website becomes available to viewers this Spring, the quality of Unicorn Media's video will match standard definition television. Shortly thereafter, Unicorn Media will be streaming in high definition.
"It's literally a huge leap forward from the other video sites like YouTube that typically offer a picture quality that is optimized for the computer screen," said CTO and co-founder AJ McGowan. "Internet video is visibly degraded when viewed in a picture larger than one-fourth of a computer screen. Quality-conscious film lovers and technology geeks like me want to watch video on a big BIG screen. That's the medium we built Unicorn Media for."
Artists join the revolution
For artists, the struggle to gain an audience, be discovered and make it big is a frustrating process where only a handful break through, leaving a host of very talented artists by the wayside who never get their moment in the spotlight and disappear undiscovered. Unicorn Media gives these artists an opportunity to showcase their work on the Internet -- the world's largest community of interest, and truly the world's stage.
Unicorn Media is changing the way entertainers profit from high-quality digital entertainment, reinventing the traditional media model and setting off a revolution in digital entertainment. Removing obstacles for talented artists and performers looking for their big break, Unicorn Media gives entertainers the opportunity to take their content to the masses, supported by a business model that pays them fairly for their work while letting them retain full rights to their own content.
"Unicorn Media's mission is to connect artists with the legions of people who are potential fans," said Joe Bransom, vice president of artist relations for Unicorn Media. "By ensuring artists retain full rights to, and control over, their valuable content, Unicorn Media is committing to a wholesale reinvention of the entertainment industry. Unicorn Media is democratizing entertainment where popularity determines pay, artists can freely produce and control their own art and interact more directly with audiences, and the role of the middle man shrinks considerably."
Unicorn Media removes the traditional middle men between artists and their fans, giving artists a platform to connect directly with their fans through profile sites, email communication, plus rating and feedback systems.
There is no fee to showcase work on Unicorn Media and artists and entertainers can easily upload their content, build a fan site, and start making money from day one.
Editors Note
South by Southwest (SXSW) 2008 runs March 7 - 16, in Austin, Texas. Founding members of Unicorn Media are available for meetings for the run of the show.
Media are invited to the official Unicorn Media Launch Party; Wednesday, March 12, 8 p.m.-2 a.m. at Union Park, 612 W. 6th Street, downtown Austin.
To add your name to the VIP list for the party or to set up an interview at SXSW, please contact Melissa Burns at 208-946-4849 or Unicorn@mobilitypr.com.
About Unicorn Media
Unicorn Media is an entertainment destination changing the way entertainers and advertisers profit from high-quality digital entertainment. Privately held and fully funded, Unicorn Media is headquartered in Tempe, AZ, with satellite offices in Los Angeles, San Francisco, Austin, Chicago, and soon, London. For more information on Unicorn Media, please visit http://www.UnicornMedia.com.