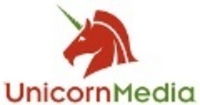 The entertainment industry as people know it today is an antiquated 'analog' machine requiring musicians lucky enough to be 'discovered' to sign away the rights to their art and give away large chunks of the revenue it generates
AUSTIN, Texas (PRWEB) March 12, 2008
"The entertainment industry as people know it today is an antiquated 'analog' machine requiring musicians lucky enough to be 'discovered' to sign away the rights to their art and give away large chunks of the revenue it generates," said Joe Bransom, vice president of artist relations at Unicorn Media. "Using the Internet as a platform, a revolution is dramatically changing entertainment and updating it for the future. Unicorn Media is flattening the world, making it possible for serious musicians to get discovered quickly, build global audiences faster and earn a larger percentage of revenue from their own work. Perhaps best of all, Unicorn Media insists that artists retain full rights to their creativity: 100 percent."
Removing obstacles for talented music acts looking for their big break, Unicorn Media has built the industry's most robust and technologically advanced global music distribution network. Designed by pioneers that helped build the commercial World Wide Web, Unicorn Media gives musicians the opportunity to bring their songs directly to consumers, supported by a business model that pays them fairly for their work while letting them retain full rights to their own content.
Unicorn Media is paying very close attention to building a service that meets the desires of both artists and consumers. Unicorn Media's entertainment portal encourages interaction between musicians and their fans, with social networking tools, fan sites and the ability for musicians to make their songs easily found, even when their music may span multiple categories such as rock, alternative, R&B, hip hop, Latin, jazz or country.
"We're working and recording musicians who want to focus more on our songs than the business side of entertainment; we're all about our music," said Jim Vargas of the San Francisco-based band Bayonics. "I know that sounds naive, but we've been practicing music more than we have contract law. We immediately got a great vibe from Unicorn Media. Uploading our music was super easy, and their way of compensating artists is the best we've encountered in this 'business.' Plus we retain all the rights to our songs. We're not ignoring the business side of music by any means, but Unicorn Media has set the stage for us to grow a global audience and start earning money from the distribution of our songs so we can focus on what we really want to do: make kick-ass music and audiences move their hips!"
Unicorn Media pays artists as much as 50 percent of the advertising gross receipts earned from their specific content. The actual amount of money made depends upon how much music is available on unicornmedia.com, how many people enjoy it and, therefore, how much ad revenue is generated from it. The more popular their content is, the more money artists will make.
With a maniacal focus on quality, Unicorn Media is separating itself from other online entertainment sites by employing a "velvet rope" policy for all content submissions. This velvet rope means everything heard on unicornmedia.com has met the company's strict production quality standards.
For consumers, the velvet rope policy means the music enjoyed from UnicornMedia.com equals the quality found on studio-produced CDs. Unicorn Media's technology is also designed to be high enough quality to be on top-of-the-line surround sound home entertainment systems. For artists, Unicorn Media's high quality standards and cutting edge streaming technologies mean their work is heard as they intended.
Unicorn Media officially launches during South by Southwest (SXSW) during the week of March 10, 2008.
Editors Note
South By Southwest (SXSW) 2008 runs March 7 - 16, in Austin, Texas. Founding members of Unicorn Media are available for meetings for the run of the show.
Media are invited to the official Unicorn Media Launch Party on Wednesday, March 12, 8 p.m. - 2 a.m. at Union Park, 612 W. 6th Street, downtown Austin.
To add your name to the VIP list for the party or to set up an interview at SXSW, please contact Melissa Burns at 208-946-4849 or Unicorn@mobilitypr.com.
About Unicorn Media
Unicorn Media is an entertainment destination changing the way entertainers and advertisers profit from high-quality digital entertainment. Privately held and fully funded, Unicorn Media is headquartered in Tempe, AZ with satellite offices in Los Angeles, San Francisco, Austin, Chicago, and soon, London. For more information on Unicorn Media, please visit http://www.UnicornMedia.com.