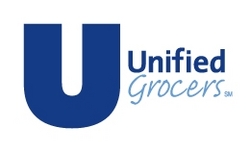 We are committed to supporting our retailers 100% and believe implementing 20/20 Delivery will be a significant step forward in improving our distribution network, raising efficiency and cutting out the cost of paperwork
Owings Mills, MD (PRWEB) October 1, 2009
The western United States' largest retailer-owned grocery co-operative, Unified Grocers, is equipping its fleet of delivery drivers with AirVersent's 20/20 Delivery mobile supply chain product to raise efficiency, improve customer service and eliminate paperwork. The move is set to help the co-operative's retailers compete on more equal terms with large chain store rivals in their locality.
Presently relying on paper-based processes to manage deliveries to member stores, Unified Grocers' drivers will view and update electronic manifests and schedules on hand-held mobile devices. Meanwhile staff back at base will have full visibility of completed stops and any adjustments made, allowing them to manage deliveries in real-time.
"We are committed to supporting our retailers 100% and believe implementing 20/20 Delivery will be a significant step forward in improving our distribution network, raising efficiency and cutting out the cost of paperwork," says Unified Grocers' Executive Director, Information Systems, Greg Vick.
"At the same time our customers will be able to see at a glance what goods are currently out for delivery to them, giving them better control and allowing them to file everything electronically, helping them streamline their business processes."
"We are delighted to have been chosen by Unified Grocers," said AirVersent's CEO, Mike Lee. "This project highlights AirVersent's expertise in supplying innovative, easy-to-use products for the mobile supply chain that are not only cost-effective and fast to deploy, but also extremely flexible and reliable. We are pleased that our products will help Unified Grocers to enhance and develop its business operations."
20/20 Delivery is a software product specifically engineered for mobile supply chain businesses. It is easily deployed and can exactly match a business' needs and work practices, as the look and feel of the mobile application, the data items used and workflows are all fully configurable to meet individual operational requirements.
About AirVersent
AirVersent provides visibility and control across the mobile supply chain, replacing costly, error-prone paper-based processes with an automated workflow that improves cash flow, protects revenues and ensures compliance. Reliably connecting mobile workers to back-office systems, AirVersent's Software-as-a-Service products help companies to increase productivity and efficiency, and gain critical insight to improve business performance. With more than 10 years experience, AirVersent has deployments in 20 countries, in 15 different languages. For further information visit AirVersent's web site
About Unified Grocers, Inc.
Founded in 1922, Unified Grocers, Inc. is a retailer-owned wholesale grocery distributor that supplies independent retailers throughout the western United States. Unified and its subsidiaries, which generated approximately $4.1 billion in sales during fiscal 2008, offer independent retailers all the resources they need to compete in the supermarket industry. For further information visit Unified Grocers web site
# # #