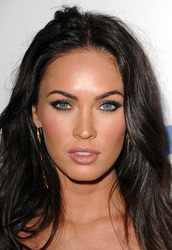 The Celebrity Brow service was created to provide our customers with affordable luxury
New York, NY (PRWEB) September 16, 2009
Do-it-yourself beauty divas, rejoice with Uni.K.Wax Centers' new $25.00 Celebrity Brow service, both a service and an at-home eyebrow maintenance collection of products, all under $20.00. The secret is out - as celebrity shaped brows were once only available via an expensive, personal brow specialist. The service brings the power of the brow to women everywhere.
"The Celebrity Brow service was created to provide our customers with affordable luxury," says waxing specialist Noemi Grupenmager, Founder and CEO of Uni.K.Wax Centers. "The services that were previously only offered at specialty salons and spas are now available at Uni.K.Wax Centers at a price everyone can afford."
Celebrity Brows will have women sporting the ultimate eyebrow shape. From dramatic high arches like Megan Fox to a fuller more natural look like Cameron Diaz, Uni.K.Wax Centers keep it simple with a special three-step service that women can maintain at home. Even better, brows beat out Botox® as the way to take years off a client's face.
"Brows are the one part of your face you can really change without undergoing plastic surgery," continues Grupenmager.
Top celebrity makeup artists, designers and stylists recognize proper eyebrow shapes are more than a simple facial feature. Eyebrows highlight the most dramatic and expressive part of the body and can instantly establish an individual's personality. Uni.K.Wax Centers across the country are revolutionizing the way customers view their brows and Celebrity Brows are fast becoming a fall beauty staple.
Uni.K.Wax, represented by Madeline Johnson Marketing & Public Relations, has a gallery of over 30 celebrity-inspired shapes to choose from, leaving clients with perfectly shaped brows they can easily maintain at home. Many choose the sexy high signature arch of Hayden Panettiere, Beyonce and Jennifer Lopez, while others opt for thinner brows like Katie Holmes, Natalie Portman, Gwen Stefani and Eva Longoria.
For more on Uni.K.Wax Centers' revolutionary Celebrity Brow service process, read the Celebrity Brow service steps and experts' do's-and-don'ts for great brows below:
The Celebrity Brow Service at Uni.K.Wax Centers
Step 1 - Once a shape has been chosen, the process begins using specially designed stencils which serve as a guideline for the Uni.K.Wax technician to follow. The stencil is drawn on top of the client's existing brow.
Step 2 - Uni.K.Wax all natural wax is then applied to the skin to remove only those hairs that fall outside of the chosen Celebrity Brow stencil. Uni.K.Wax Centers use an innovative natural, herbal wax that completely removes hair without wasteful and painful paper strips.
Step 3 - The experts at Uni.K.Wax will complete the look using a specially formulated mineral-based eyebrow powder to perfectly match the skin and brow shade of each client. The new eyebrow shape is then sealed in place with Uni.K.Wax Brow Fix gel.
Uni.K.Wax Center experts include their Do's & Don'ts for beautiful brows:

Do start with a great shape which must be done by a professional.
Do tweeze between services. Every hair counts when working with eyebrows. Only clean strays between waxes with a good pair of tweezers.
Do invest in the proper tools. Uni.K.Wax Centers recommend Tweezerman® tweezers.
Do tweeze right after the shower. If there is no time to shower, place a warm washcloth over the brows; this will help to soften the hairs and open pores. This will make hairs easier and less painful to tweeze.
Don't tweeze with a face full of makeup. The face should be clean of any makeup or lotion prior to tweezing. Applying lotion before tweezing could cause your tweezers to slip and cut the skin.
Don't do the "smokey eye" right after tweezing. Makeup should be applied at least 30-minutes after tweezing. Skin is more sensitive after tweezing, applying makeup immediately after will increase the chances for irritation and ingrown hairs.
Uni.K.Wax Centers also sell Celebrity Brow tools that will ensure the best shape in between waxes, saving time and money.
Do-it-Yourself Celebrity Brow -The Power Brow Kit from Uni.K.Wax Centers
The following Celebrity brow at home maintenance tools are available for purchase at Uni.K.Wax Centers:
Five stencils to work with in Dramatic, Delicate, Elegant, Peaked and Rounded for $5.00.
Nine mineral eyebrow powders to choose from to perfectly match your eyebrow shade; from the lightest of Putty, Blond to Light Brown, Auburn, Medium Brown, Dark Brown, Soft Charcoal, Soft Black and Jet Black for $10.00 each.
Perfect for at-home daily touch ups to keep hairs in place, Uni.K.Wax Center's clear Brow Fix Gel for $7.25.
UNI.K.WAX CENTERS
Positioned to become the best waxing/hair removal experience at affordable prices, Uni.K.Wax Centers are the first to create a "waxing only" center for men and women. Uni.K.Wax Centers are devoted to the art of practically painless and safe hair removal providing innovative hair removal services and products and a commitment to a greener waxing experience. Visit http://www.unikwax.com for a full listing of all Uni.K.Wax Centers around the country.
Madeline Johnson Marketing & Public Relations
212.228.3640
###