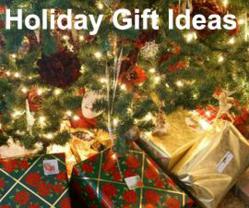 (PRWEB) November 26, 2012
With Thanksgiving now over, the holidays are in full swing and World To Home is gearing up for Cyber Monday home decor deals with hundreds of new products and gifts with a special discounts. A tiered discount will be offered sitewide for all products starting on Cyber Monday and ending the following Friday November 30 as follows: 5% off orders above $100, 10% off above $200 and 15% off above $300 orders. New and unique Christmas gifts holiday products are being loaded weekly to make World To Home the best online one-stop-shop for all gift-giving needs. Brand new categories of products include hand crafted advent calendars, Steinbach nutcrackers, authentic German steins, hand-carved G.De.Brecht santas, and unique nativity scenes.
Advent calendars have been a Christmas staple for many years, and World To Home offers a unique twist on this timeless classic. These new handmade wooden advent calendars offer a unique style with their 3D design. Small candies or notes may be left in the small cubby holes for young children to find as they countdown the days to Christmas. Each advent calendar is hand painted with vivid colors that bring the Christmas scenes to life. Santa's Village, Christmas cottages and more are themed for these specially crafted Christmas traditions.
As with advent calendars, nutcrackers are and age old Christmas classic, and none are more renowned than hand made German Steinbach nutcrackers from Germany. These truly unique pieces are handcrafted in Germany to an exquisite standard and harken back to an older time. Holiday themes abound with santas, elves, fairies and more. Each unique wooden nutcracker makes an excellent gift for every avid collector. Every nutcracker is handmade, ensuring every single one is truly unique.
Can't decide what to get that special someone for Christmas this year? World To Home has the best selection of unique themed German steins in all shapes and sizes. These authentic stoneware steins depict all sorts of images, whether they be classic German or centered around the holidays. You certainly don't have to be a beer drinker to enjoy your favorite beverage in one of these! In addition to the very finely crafted stoneware steins are the new polished pewter English tankards. These beautiful drinking mugs make excellent gifts and can be inscribed with initials, names, dates or whatever you desire.
Fitting nicely alongside the Steinbach nutcrackers and the world famous G. DeBrecht hand carved Santas & hand painted ornaments. Each is a masterpiece of color and design, presenting a Santa with beautiful imagery painted around his cloak. These excellent pieces are rare and make for the best Christmas gifts. No finer decorations can be found, and these limited edition G.De.Brecht santas have a very unique look that makes them instantly recognizable.
Alongside these beautiful decorations are the wide variety of unique nativity scenes offered by World To Home. Classic nativity scenes in porcelain and glass are available in a huge assortment of colors and styles. In addition to these are the brand new acrylic nativity scenes, which offer a newer, more modern style to these timeless wonders. Other acrylic Christmas gifts include Christmas trees, Santa in his sleigh and even more designs.
Christmas is a time of giving and World To Home has many categories of popular gifts for loved ones. The professional gifts category offers a wide range of unique decorations and gift ideas themed around specific professions, such as doctors and nurses. Another hugely popular gift category is dog lovers gifts. Everyone has a friend who loves their pet dearly and these products make the best gifts for them.
About World To Home.com:
WorldToHome.com is the premier retailer of fine luxury home decor accents, accessories and furniture. With thousands of unique home decor accessories, World To Home brings the worlds home decor products to your doorstep. Featured products include Mova Globe, lighted willow branch lights, reproduction antique phones for sale, metal wine bottle wine caddies, birdhouse mansions, and more. For more information visit WorldToHome.com.