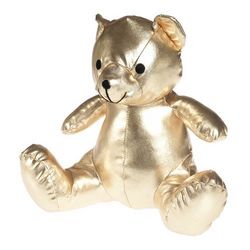 (PRWEB) March 30, 2008
A new range of unique gifts has been launched by online gift shop Dotcomgiftshop.com.
There are many special items on offer, making up a wide range of presents including not only unique women's gifts, but also unique gifts for men.
Online shoppers looking for something unusual can choose from an array of gifts ranging from unique jewellery to scented candles. If they are looking for something slightly kitsch they can opt for a set of three wall-hanging flying ducks or maybe some garden gnome candles. The metallic gold and silver cushions might catch the eye of those shopping for something decorative for the home, or for the light-hearted there are glow-in-the-dark bath ducks.
Among the more practical gifts is a retro spotted wipe-clean apron, as well as matching oven gloves and napkins. And to cater for the youngsters there are kids' mini cutlery sets and even funky earmuff headphones.
Coming up with unique gift ideas is invariable a tough task for the consumer, and the traditional method of hunting for gifts in the high street can often prove fruitless as the shelves from shop to shop offer the same goods from the usual brands.
However, Dotcomgiftshop.com offers a far more productive and less stressful method of shopping for unique gifts -- not only can the buyer purchase goods from the comfort of their own armchair but all the gifts they buy can be delivered to their front door.
Whether the online shopper is looking for a unique gift for him or a unique gift for her, they are sure find something that will satisfy at Dotcomgiftshop.com.
For more information on the unique gifts on offer at Dotcomgiftshop.com, see http://www.dotcomgiftshop.com/shopdisplayproducts.asp?id=207&cat=Unique+Gifts
# # #