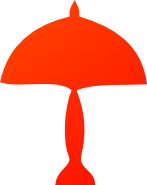 While our focus is to bring our customers unique lamps and lighting fixtures, as a company we strongly believe in launching numerous activities and charitable programs that would be beneficial to the community and the world.
New York, NY (PRWEB) March 27, 2012
The Vermilion Shades LLC owned ecommerce lighting store SuitableLamps.com offers a wide range of wall sconces, floor, table, and Tiffany lamps, and other ceiling and lighting fixtures hopes to light up many lives through their new campaign. Per their recent announcement, the goal of launching this campaign that is dedicated to help charitable organizations across the globe is to offer customers a collection of elegant and lovely lighting fixtures while simultaneously giving them an opportunity to do their bit for the society.
Through this effort, the company hopes to make a difference in the lives of the less fortunate through their existing and expanding base of customers. The charity program includes offering customers a choice of 20 to 30 superior and unique quality lighting fixtures every month that are earmarked for charity. As a part of this program, 10 to 20 percent of the amount from each purchase made will be given to the chosen charity. Through this model, the company offers their customers a variety of featured products such as unique table lamps while empowering them to play an important role in helping various charitable organizations that the company has partnered with.
From march, customers will be able to choose from certain styles and designs of modern table lamps, ceiling fixtures, wall sconces and other lighting fixtures featured on SuitableLamps.com. All the products for this charitable cause are clearly marked with a green circle. To make the entire process as transparent as possible, the charity page has a community poll featuring a list of four carefully selected and well known charitable organizations. Customers can vote for a charity from this list and the most voted charity receives the entire share from the sales of the month. Customers are also welcome to send the company their suggestions regarding new charities that would be a good fit for this program.
About Vermilion Shades LLC:
The company Vermilion Shades LLC offers an exquisite collection of contemporary lighting fixtures, lamps, and wall sconces through their new e-commerce lighting store SuitableLamps.com. Their online catalogue features a wide selection of products and they also offer new discounts and promotions for many of them.
Contact:
Tom Guillen
Vermilion Shades LLC
1-619-866-4448
Store toll-free: 1-800-388-9032