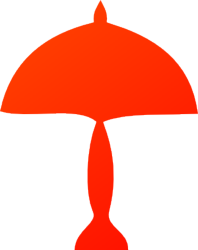 (PRWEB) May 24, 2012
Consumers with great tastes in stylish home lighting design can now enjoy fabulous lamps which will make their friends jealous while doing their part to help those in need.
Those who have been on the lookout for fashionable home décor accessories can often find themselves conflicted when it comes time to turn over the price tag. The economy may be looking up and with such low interest rates and home prices many Americans are scooping up stylish new homes and condos at a fraction of what they sold for a few years ago but certainly there are millions who are still feeling the pinch from the financial crisis. So should you buy that must have lamp or donate to charity?
A new lighting store featuring contemporary lighting fixtures including stained glass wall sconces and Tiffany lamps just made the decision a lot easier. Now homeowners can have both.
Suitable Lamps offers daily deals of 10-40% off on many of the most sought after home lighting designs, while donating up to 20% of sales to charity on behalf of consumers. Customers can even currently vote for one of four well respected charitable organizations for donations to be sent to. The list currently includes UNICEF, Bread for the World, Human Rights First and the Global Hunger Project.
The online lighting outlet offers a broad range of options including unique table lamps, floor lamps, wall sconces and ceiling fixtures ranging from a little under $100 to $2,000, with free shipping included for the 48 mainland U.S. states.
Those on a budget, searching for the best deals on lamps also receive $20 coupons for future purchases as well $100 coupons for referring 5 friends who take advantage of deals on the site, making it even more compelling to share with friends and get them in on doing their part for charity this year too.
In a recent interview the website's founder revealed 200-300 new styles were in the process of being added to the online store and hinted that those who sign up for the Suitable Lamps newsletter will be the ones to receive advanced notice of the latest releases and deals.
With so many trading homes right now, finally getting around to those long put off redecorating projects and staging homes for sale lamps and lighting are certainly one of the hottest items of the moment. Having the opportunity to actually do some real good for someone else and get a great deal is something unique and a trend America could certainly use more of.
Those on the hunt for gorgeous lighting designs or who would just like to go on and vote for their favorite charity or share the site with their friends via Facebook, Twitter or Google+ can visit the online store at http://www.suitablelamps.com.