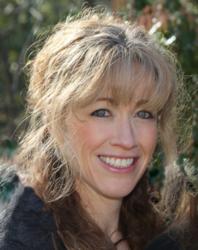 When choosing a gift for the 'hard-to-buy-for,' consider these unique gift ideas.
Nanuet, New York (PRWEB) November 30, 2012
With 25 years of public relations and marketing experience under her belt, Risa Hoag, President of GMG Public Relations, is often asked by clients for unique gift ideas. "There is always someone on your list who seems to have everything and they can be tough to buy for; but here are a few unique suggestions that might help you get something they can really use and enjoy this year," states Hoag.
Give the gift of history. Many people don't realize that you can own a true piece of American history. Seth Kaller, a leading authority on historic letters and documents based in White Plains, has available numerous original items penned and/or signed by American presidents, inventors, and military and financial leaders, including historic figures such as Alexander Hamilton, Benjamin Franklin, Thomas Edison and Albert Einstein. While some items command six figure prices - such as an extremely rare William Henry Harrison document as president), the movie Lincoln is adding to collecting interest and Kaller has items in a wide range of prices - from a great Lincoln anti-slavery letter at $265,000, to the chair he was sitting when he received the nomination for president for $145,000, to contemporary printings of the 13th amendment and Emancipation Proclamation, some of which are available for under $500. The items would appeal to a history buff but might also make a great gift for a student who could be inspired by owning a document signed by George Washington. For more information or to search for just the right historic figure or event, visit http://www.sethkaller.com.
For the fitness enthusiast. For the fitness enthusiast who has tried every kind of workout, Bounce! Trampoline Sports in Valley Cottage, New York introduces Trampoline Boot Camp which provides an extraordinary fitness routine burning nearly 1,000 calories in an hour. Bounce! Boot Camp starts in January and includes 12 seventy five minute sessions for $175. There is also a Bounce! Gift Pack which includes a Bounce! Sport Sack, Bounce! T-Shirt, Bounce! rubber grip socks and a Bounce! Gift Card good for two hours of jump time which normally sells for $45 but is only $40 through the end of the year. For more information visit http://www.bounceonit.com.
For those who like choice. For those who want to provide a little more choice to their recipient, the Pearl River Chamber of Commerce has a program called Cash on the Town™ where people can purchase $10, $15 or $25 gift certificates which are good at 30 shops and restaurants in Pearl River, New York AND this year the Chamber will donate 20% of each certificate sold to People to People, the largest food pantry in Rockland County, at no cost to the retailer, buyer or recipient so when you're giving that gift, you're giving twice. The Cash on the Town gift certificates make the perfect gift for teachers, the mailman, local friends and family. More information can be found at http://www.pearlriverny.org.
For movie lovers. We all know someone who sees every new movie the day it opens. Seeing it at IMAX Palisades, which houses one of the country's premier large screen (1570) format traditional IMAX projectors, makes it even better. So for the movie lover in your life, pick up an IMAX Director's Club Card which will give the recipient a discount all year long. The IMAX Director's Club Card is only available at IMAX Palisades in West Nyack and provides the card holder with a $2.00 discount on every movie ticket, 20% off concession stand items all year long and a free movie ticket on their birthday. For $20 that's a great deal! More information can be found at http://www.imax.com/palisades.
Empower Someone you Love. If you really want to make someone's day or year, consider purchasing an automatic standby generator from Yost & Campbell. Generac generators come in several sizes depending upon the needs of the homeowner and they work on their own without the need to purchase gasoline because they hook into the home's natural gas supply. And while this gift will cost $6,000 or more, it will certainly provide peace of mind all year long and might even increase your home's value when you go to sell. For more information visit http://www.yostandcampbell.com.
Inspire Someone to Make Change. Everyone could use a little inspiration, especially in January when the winter sets in and the resolutions seem to fade away. Why not give someone you love a workshop that could inspire them to greatness all year long. Michele Phillips, a sought after motivational speaker and personal coach for some of the largest corporations in America, will host a workshop called "Create Positive Habits for a New Year and a New You!" Michele's hands-on session is not your ordinary seminar; she uses creative materials and motivational tools to inspire attendees to change their habits and change their life, and at $99, that's a bargain. More information about the Rockland and Westchester County workshops can be found at http://www.key2unlock.com.
Risa Hoag founded GMG Public Relations in 1991. As the owner of GMG Public Relations Inc. Risa has worked with companies in a wide variety of industries including B2B, B2C, entertainment, retail, non-profit, financial services, and food service/restaurants. Her unique hands-on approach and out of the box thinking results in greater visibility for each client. Risa sits on numerous boards and volunteers with many organizations in the New York area. She is a sought after speaker and seminar leader on the topics of public relations, marketing and social media. She received her Inbound Marketing Certification in 2010 awarded by Inbound Marketing University. During the past 25 years in the industry, Risa has impressed clients with her hands-on, creative approach to public relations and her willingness to think and step outside the box to get the job done. For more information visit http://www.gmgpr.com or call 845-627-3000 or email risa(at)gmgpr.com.