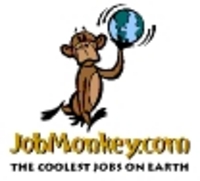 Are you sick of the 9 to 5 cubicle jobs? Do you spend your day daydreaming about cool jobs, and wondering what if you did something else? If so, then profiles for jobs like glass blower, gaffer, bomb squad, palm reader, bounty hunter, or dolphin trainer.
Seattle, WA (PRWEB) October 12, 2010
JobMonkey.com unveiled its brand new Unique Jobs content section, an ever-growing library of the world's most unique, cool, bizarre, strange, and dangerous jobs. Each week JobMonkey will unveil new comprehensive job profiles with the goal of help people realize they can do amazing things, get paid well, and have fun too.
The launch of the new Unique Jobs area on JobMonkey allows anyone to learn about cool job opportunities including: movie stuntman, tattoo artist, avalanche forecaster, feng shui consultant, embalmer, airplane repossessor, palm reader, or elephant trainer. Each of JobMonkey's Unique Job profiles provides detailed information as well as a snapshot of a day in the life of each career. A quick facts section, which includes job title, job location, job descriptions, certifications needed, required education, skills needed, potential employers, and pay range follows every article. Profiles also include helpful links to professional resources such as industry organizations, associations, magazines, certifying agencies, educational sites, and other useful job related websites.
JobMonkey continues to set itself apart from the competition. Content manager Kevin Lustgarten says, "This new content library will provide concise, useful information about a wide variety of unusual jobs in one place. Information like this is hard to find anywhere else. Where else can you efficiently learn about a career in snake milking?"
New articles are added weekly and any one of them has the potential to be life-changing. The content is intended to make people stop and reconsider what they are doing with their lives.
"Are you sick of the 9 to 5 cubicle jobs? Do you spend your day daydreaming about cool jobs, and wondering what if you did something else? If so, then profiles for jobs like glass blower, gaffer, bomb squad, palm reader, bounty hunter, dolphin trainer, tree surgeon, professional hacker, mercenary, or fly fishing guide will be a true eye opener," says Lustgarten.
"Unique and amazing jobs really do exist. They are within reach and can easily be a part of anyone's resume. You can do anything, if you want."
Those who subscribe to the JobMonkey Twitter feed or follow JobMonkey on Facebook will be notified every time a new Unique Job profile is published.
Many people have never considered a career as an elephant trainer, cake designer, stevedore, gravedigger, bush pilot, window washer, campground host, or paparazzi. These are all jobs that real people do everyday. Without unique jobs, like garbage men, trail builders, ice cream men, TSA officials, voice actors, or ocularists our quality of life would suffer. Plus these individuals have much more interesting days, lives, and conversations than typical cubicle workers.
JobMonkey has added a dedicated researcher and writer whose goal is to find legitimate and interesting positions to profile. Lustgarten says that this site's content "can be a jumping off point for your future. It has the potential to change lives."
The majority of job seekers may not make drastic career changes, but when the information is available, the potential is there. No matter what a person is interested in, there is a job that will get him or her excited. All of the content is easy to understand and quick to find.
JobMonkey's Unique Jobs section will expand JobMonkey's success. Lustgarten says, "We want to show our viewers that cool jobs are available for any and all skill levels and it's a way to make a living."
The Unique Jobs site has jobs that cover every niche - odd, dangerous, scary, creepy, bizarre, hardcore, tough, wacky, wild, crazy, cool, awesome, and even life altering. Content includes amazing jobs like taxidermist, astronaut, algae farmer, demolition expert, logger, butcher, sports mascot, ski boot fitter, train conductor, baggage handler, auctioneer, balloonist, belly dancer, personal shopper, and travel writer.
The ultimate goal of JobMonkey's new Unique Jobs section is to bring cool job awareness to JobMonkey's viewers. "The jobs are there, the content is there, but where are you?" asks Lustgarten. "Our current content is fascinating and we are excited to continue to unveil and post new content weekly." The job options are endless.
JobMonkey's Unique Jobs material is worth adding as a bookmark in your Internet browser. It's updated regularly and with the aid of JobMonkey's job search engine, Facebook page, and weekly newsletter all the unique job information people could ever need is close at hand.
"This is an exciting time for JobMonkey and our readers, because unique and cool jobs have been the foundation of the website since it launched in 1999. We're more committed than ever to exposing people to these types of work opportunities and love that we can spread the word through effectively through social networking and obviously JobMonkey," added Lustgarten.
# # #