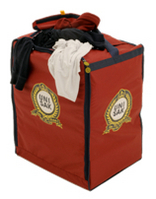 Students can be exceptionally frugal and seem to manage the smallest of budgets very well. And if something is going to make their lives easier, like UniSak, then they know its a win-win situation both for time and money saving.
(PRWeb UK) September 21, 2010
Always ones to sniff out a bargain, savvy students are living on under £50 a week, with 29% of undergraduates spending between £26 and £50 on living essentials . 11% of exceptionally frugal students are spending under £25 a week, whilst only 2% really splash the cash spending between £151 and £200.
With Fresher's Week so close you can almost smell it, first-time students will long for the prudent living of their second-year counterparts, as they face Rockefeller style overheads in their first few weeks at University. From student essentials, such as books, stationery and NUS cards, to membership fees, club entry and of course, booze, freshers can look to fork out up to £300 in their first week .
To help ease fresher's financial burden, leading student accommodation finding service, http://www.accommodationforstudents.com , has hooked up with UniSak to provide students with a one-stop-sak of living essentials.
Crammed with 65 items for four rooms in the house - kitchen, bedroom, study and bathroom - UniSak goes above and beyond the bare essentials. As well as kitchen equipment, it also includes a duvet, pillow and sheet, bath towel, toilet paper and soap. It even contains writing materials and stationery supplies for all those forthcoming lectures.
A simple click of a mouse is all it takes to bag your Uni essentials. The handy 'sak' is delivered to your door full of necessary items to ease you into student life. Plus, there is no packing required as it is all done for you.
Created specifically to save time and money, the pre-packed 'sak' comes with 65 fundamental items, all for just £120. As an added bonus, once unpacked the 'sak' also doubles up as a perfect laundry bag to take to the launderette – or back to mum!
Students' champion, Accommodationforstudents.com, knows only too well the time and money it takes to gather all the items required in the first weeks of University. To ease the financial blow and save time it is offering the UniSaks to its student tenants, via its website – http://www.accommodationforstudents.com - so they can move into their new pad and have everything they need to fill it in one handy sak.
Accommodationforstudents.com's MD, Simon Thompson, comments: "Having set up Accommodation For Students whilst I was at University myself and working with students day in day out for the past ten years, you gain a real understanding of what they want and need as they move away from home for the first time.
"Students can be exceptionally frugal and seem to manage the smallest of budgets very well. And if something is going to make their lives easier, like UniSak, then they know it's a win-win situation both for time and money saving."
Jason Walshaw and Edward Collins at Packed Out Ltd, the creators of UniSak, recall their Uni shopping trip with horror. Collins comments: "I break out in cold sweats when I remember it. My Mum made me traipse around five shops comparing prices and choosing different items from separate shops. UniSak ends all of that palaver. It's a bag, which contains all the necessities students need for University. We've included all the essential top quality products that will last students through their time at university."
Check out http://www.unisak.com or http://www.accommodationforstudents.com and save yourself time, money and agony.
For further editorial information or to request hi-res images and samples, please contact Jaime Markey @ JAMpr Ltd:
Tel: 0161 850 0565
Fax: 0161 236 3700
E: jaime(at)jampr(dot)co(dot)uk
Unisak press office contacts:
Kate / Georgie
Katch Media
kate(at)katchmedia(dot)co(dot)uk
georgie(at)katchmedia(dot)co(dot)uk
Notes to Editors:
Accommodation for Students(AFS) is the UK's number one free student accommodation search engine, designed by students - for students.
http://www.Accommodationforstudents.com features at the top of all search engines and hosts more content than any other student accommodation website.
AFS is officially partnered with many other sites including Funky student, MSN Student, and Landlord Zone. Last year the company was a finalist at the New Media Age Awards for Best Use of Web Category and has this year been awarded the title of Best Website at the Landlord & Buy-To-Let Awards.
AFS was founded in June 2000 by two university students, Simon Thompson and William Berry, who experienced first-hand the difficulties with finding student accommodation.
AFS' aim is to help students find the best accommodation available within the least amount of time. AFS provides a fully searchable database to enable the easy retrieval of detailed descriptions of properties that match exact requirements.
Unlike other student accommodation websites, all of the properties featured on the AFS website are available to let and its database is completely up to date. Landlords/agents pay to advertise and their properties are removed once let.
The full contents of the UniSak includes:
1. China Set
2. Cutlery Set
3. Plastic Tumblers
4. Chopping Board
5. Potato Peeler
6. Pan Set
7. Utensil Set
8. Tin Opener
9. J Cloth,
10. T Towel
11. Scourer
12. Bin Liners
13. Bread Knife
14. Sharp Knife
15. Thermal Mug
16. Cork Screw
17. Wooden Spoon
18. Pizza Cutter,
19. Peeler
20. Baking Tray,
21. Frying Pan
22. Wok
23. Measuring Jug
24. Colander
25. Oven Glove
26. Plastic Shot Glasses
27. Storage Box
28. Grater
29. Scissors
30. Toothbrush
31. Toilet Paper
32. Face Cloth
33. Hand Towel
34. Bath Towel
35. Soap
36. Duvet
37. Pillow
38. Pillow Cases
39. Duvet Cover
40. Fitted Sheet
41. Metal Coat hanger
42. Powerstrip
43. Slippers
44. Notepad
45. Writing Pens
46. Pencil
47. Eraser
48. Highlighters
49. Sellotape
50. Calculator
51. 2 hole punch
52. Staple
53. Staples
54. Post It Notes
55. Paper Clips
56. A4 lined pad
57. Document wallets
58. Ruler
59. Doorstop
60. Bottle Opener
###