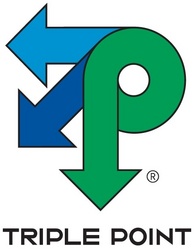 This contract with Unit Corp. further affirms that leading energy companies trust Commodity XL for Hedge Accounting to manage all of their FAS 133 needs
WESTPORT, Conn. (PRWEB) October 9, 2008
This announcement comes on the heels of Triple Point's recent acquisition of INSSINC, the leading provider of software solutions for hedge accounting and fair value level setting. The acquisition awards Triple Point the immediate ability to provide its markets with the tools required to successfully meet corporate governance and regulatory compliance requirements.
Unit Corp. has subsidiaries engaged in the exploration and production of oil and natural gas, the acquisition of oil producing and natural gas properties, the contract drilling of onshore oil and natural gas wells and the gathering and processing of natural gas. Headquartered in Tulsa, Unit Corp.'s operations are primarily located in the Mid-Continent region including the Anadarko, Arkoma, Permian, Rocky Mountains and Gulf Coast Basins.
Unit Corp. uses financial collars and swaps derivatives to hedge price movements in natural gas, crude oil and NGLs (Natural Gas Liquids). In order to represent the earnings impact of these hedges coordinately with the sale of the production, Unit Corp. must comply with Financial Accounting Standard (FAS) 133 to achieve optimal hedge accounting treatments.
Commodity XL for Hedge Accounting allows Unit Corp. to comply with hedge accounting standards and reduce earnings volatility by taking advantage of the FAS 133 software solution's key features including mark-to-market, regression analysis, effectiveness testing and hedge accounting documentation. Through use of cash flow hedge accounting treatment and subsequent reclassification of "Other Comprehensive Income" to earnings, Unit Corp. will achieve a smooth level of reported earnings.
"This contract with Unit Corp. further affirms that leading energy companies trust Commodity XL for Hedge Accounting to manage all of their FAS 133 needs," said Elie Zabal, Triple Point's senior vice president of treasury management and regulatory compliance solutions. "We currently hold the largest market share of E&P energy companies and continue to grow our leadership position as we partner with companies such as Unit Corp."
Triple Point's hedge accounting system is based on mature, well-tested software solutions obtained in its acquisition of INSSINC. INSSINC, now the treasury management and regulatory compliance division of Triple Point, serves premiere energy and commodity industry leaders throughout North America and Europe including such notable companies as: PacificCorp, TransAlta, TransCanada, SUEZ Energy, Southern Company, Ameren Energy, PPL Corporation (Pennsylvania Power & Light), Scottish Power, The J.M. Smucker Company and Campbell Soup Company.
About Triple Point Technology
Triple Point Technology® is the leading global provider of multi-market commodity and enterprise risk management software solutions. Triple Point's Commodity XL™ profitably integrates physical and financial markets on a real-time, service-oriented architecture (SOA) platform for commodities including power, oil, gas, coal, base and precious metals, agricultural products, biofuels and freight. In addition to Triple Point's award-winning commodity and energy trading software being used by more than 25 percent of both Global 500 commodity trading and Global 500 energy companies, other organizations with large raw material and energy exposure, including consumer packaged goods (CPG), discrete manufacturers and big box retailers, are quickly adopting the Triple Point solution. Named to the Deloitte Technology Fast 50 for ten straight years, Triple Point added to its record-breaking organic growth in 2008 with the acquisitions of INSSINC, the leading provider of hedge accounting and fair value level software and ROME Corporation, the industry leader in credit risk software solutions. Triple Point, headquartered in Westport, Connecticut, USA, was founded in 1993 and serves clients from nine development and support centers located around the globe. More information is available at http://www.tpt.com.