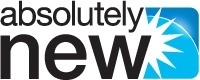 The UIA is like the Better Business Bureau for invention—it's a world-class organization that fosters integrity, education and support in the invention community
SAN FRANCISCO (PRWEB) December 18, 2008
The certification indicates that the UIA has thoroughly examined AbsolutelyNew and found that its people, processes and practices meet the UIA's standards.
Within the world of invention, the 18-year old UIA has established itself as the leading watchdog group and resource for inventors. It provides a range of best-in-class services including:
Operating as an umbrella organization for regional invention groups Evaluating industry organizations and certifying those that meet its strict standards Developing educational materials for inventor entrepreneurs Assessing potential impact of new government policy affecting the inventor/entrepreneur community To earn the UIA's professional member certification, AbsolutelyNew completed a thorough screening and evaluation process that required AbsolutelyNew to provide extensive information on its history, leadership and services. Only after reviewing all information and probing in particular areas did the UIA's Professional Certification Committee welcome AbsolutelyNew to join its membership body of 5,500 individual inventors and innovators, academia, businesses and non-profit companies.
"Our professional certification process is rigorous and invasive, but also fair, because we are determined to be the most trustworthy resource for inventors," said UIA Executive Director Patrick Raymond. "The UIA was satisfied that AbsolutelyNew answered all of the UIA's questions and is in fact a company of real designers and real developers doing real work with inventors."
Raymond noted that UIA evaluation focused largely on AbsolutelyNew's 2007 acquisition of select assets from Inventors Publishing & Resources, LLC, because this latter company has a tarnished track-record among inventors. The extra scrutiny on the relationship gave the UIA confidence that AbsolutelyNew eliminated the officers, personnel, processes and practices that tainted IP&R, and that it is not IP&R operating with a new name.
"The UIA is like the Better Business Bureau for invention—it's a world-class organization that fosters integrity, education and support in the invention community," said Richard Donat, AbsolutelyNew's CEO. "We are pleased that the UIA has certified us as a company that meets its strict professional standards, and we encourage inventors to demand that every invention-related business meets these standards too."
AbsolutelyNew is now exploring opportunities for the two leading invention organizations to work closely together, including getting involved in the UIA's inventor education programs.
About AbsolutelyNew, Inc.
AbsolutelyNew is a consumer goods company that finds and drives to market the most innovative products from the world's inventors. The company's team of 80 employee experts has helped thousands of inventors bring their ideas to life. Products in the company's portfolio span a wide range of categories, and can be purchased in stores, in catalogs, online, and on TV. Headquartered in San Francisco, AbsolutelyNew is privately held, with venture capital backing from Artiman Ventures. For more information, please visit http://www.AbsolutelyNew.com.