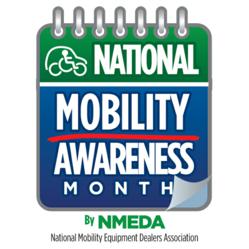 St. Louis, MO (PRWEB) April 12, 2012
Individuals with mobility challenges can live an active life with increased options for travel and independence. As part of National Mobility Awareness Month this May, United Access is searching for Local Heroes to enter for the opportunity to win one of three customized wheelchair accessible vehicles, specifically designed to meet their needs.
The contest is open to seniors, veterans or any individual who wants to increase their mobility with a wheelchair accessible vehicle and adaptive mobility equipment. Those eligible to win the wheelchair accessible vehicles are distinguished as Local Heroes, who will be encouraged to submit either written or videotaped stories of how they've overcome or struggled with mobility challenges. A minimum of three vehicles will be presented to winners on a national television show such as Good Morning America, The Today Show, or Ellen.
Caregivers, friends and family members are also welcome to submit entries for others. Stories will be accepted on http://www.mobilityawarenessmonth.com until May 13, 2012 and voting will take place from April 1, 2012 to May 13, 2012. United Access voters are encouraged to use code 989 to gain an additional 5 bonus votes.
The contest is part of National Mobility Awareness Month that helps individuals discover innovative options for adaptive mobility options. For more information, contact United Access at (888) 939-1010 or visit http://www.UnitedAccess.com.
About United Access
United Access is an industry-leading provider of new and used wheelchair-accessible vans, wheelchair van rental, scooter lifts, hand controls, mobility seats and transfer seats, wheelchair ramps and other adaptive equipment. United Access has been serving the community for over 30 years, serving customers in Missouri, Illinois, Kansas, Tennessee, Kentucky, Arkansas, Mississippi, Texas, Oklahoma, Indiana and New Mexico with 12 convenient locations. We strive to provide the best customer service experience, period. Visit us at http://www.UnitedAccess.com.
About the National Mobility Equipment Dealers Association [NMEDA]
Founded in 1989 as a non-profit trade association, The National Mobility Equipment Dealers Association sponsors the Mobility Awareness Month with the assistance of more than 600 mobility equipment dealers, manufacturers, and driver rehabilitation specialists dedicated to expanding opportunities for people with disabilities. For updates on the awareness month and local heroes overcoming mobility challenges, please visit NMEDA's Facebook, Twitter or http://www.NMEDA.com