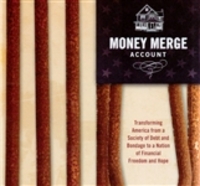 This is too good to be true
Houston, TX (PRWEB) April 10, 2008
United First Financial wants to know if you are concerned about what your financial future holds? Do you sometimes feel like time is going by so fast that it is almost impossible to think about paying off your mortgage or becoming totally debt free? Does planning for your retirement seem like distant nightmare? Well, there is a answer. You can plan on it. It is rare that something comes along that is causes a major shift in the way people live their lives. Something totally revolutionary and truly worthwhile. So easy that people wonder how they ever lived without it. So what is the next thing to reshape our lives? What is the next paradigm shift?
At last a company has emerged that has the product, the vision, the talent and the resources to make it happen. Welcome to United First Financial. United First Financial is changing the way that homeowners look at paying off their mortgages. A method so powerful the majority of their clients are on track to pay off their mortgages in a fraction of the time, while becoming totally debt free in the process. What value would you put on a program that could literally save you tens or even hundreds of thousands of dollars in future mortgage interest without any change to your current standard of living? Simple and enlightening, a quantum leap in getting back to the basic foundation of owning your home free and clear. Did you ever think about what you could do if you didn't have a mortgage payment?
Through an innovative program called the Money Merge Account homeowners across the country are paying off their 30 year mortgages in as little as one third to one half the time without refinancing their existing mortgage and without making any lifestyle changes. The Money Merge Account is not a bi-weekly or debt roll-down program, it's an entirely new approach that sets you on a path towards complete financial freedom. This interest reducing program combines innovative software with banking instruments which have been around for decades and gives homeowners the tools necessary to achieve the greatest time and interest savings imaginable.
The Money Merge Account works like your typical checking or savings account except that it can offset large portions of interest each time you deposit your income into the account. With the Money Merge Account your money doesn't just sit around waiting for you to pay expenses, instead everyday that your money is in your account you are significantly reducing interest on your mortgage. Homeowners in different parts of Australia and Europe have used this concept to save mortgage interest for years and now through United First Financial it is available in the United States and Canada. The Money Merge Account is a secure web-based software system, which allows you to constantly monitor your mortgage interest savings. With this program you will continue to have access to your money as you normally would thought checks, debit cards, and bank transfers. You'll deposit your income and pay expenses like you always have except now you will be saving time and interest on your mortgage.
Here are some of the highlights of the Money Merge Account:
-You have complete control of your financial transactions
-There are no client contractual obligations
-Free Lifetime Technical Support
-You have 24 hour a day secure online access
-There are no monthly service charges
-The Money Merge Account can always be transferred to other mortgages such as rentals and investment properties.
You're probably saying to yourself, "This is too good to be true" or "How is this possible?" And that's a great question, and one that has been asked by thousands of existing clients before they experienced the Money Merge Account first hand. We encourage you to put us to the test. Let us provide you with a DVD that will explain in more detail how you can start saving thousands of dollars in mortgage interest while eliminating years worth of mortgage payments. We'd also like to let you know when local presentations are taking place so you'll see first hand how the Money Merge Account program will work for you. But to really see the program benefits we would like to provide you with an analysis so that you can see exactly how fast your homes equity will accelerate. A mortgage free future is closer than you imagined. Stop wasting your hard earned money and start putting it to work for you. United First Financial invites you to become part of a mortgage free Society. Visit us at http://www.MathNotMagic.com to request your free DVD.
###