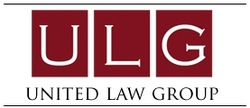 The team at United Law Group was wonderful
Irvine, California (Vocus) February 12, 2010
Blanca Haro of Fontana, CA, sought help from United Law Group to save her home. Owing over $150,000 on a home valued at just over $118,000, this single mother did not qualify to refinance the five-year ARM that was about to adjust. Her loan servicer refused to re-negotiate the terms of her loan despite her three-and-a-half year payment history because her job with the school district was not a year-round position. Just months away from obtaining a teaching credential, which would give her a permanent position as a teacher in Fontana Unified School District, Haro is currently employed by the school district to help non-native speakers at the high school level to achieve proficiency in English. Haro hopes that others will be helped by her story.
"I was referred to United Law Group by my cousin because the firm had done a good job for them," said Haro. "United Law Group worked hard on my behalf and when the servicer threatened to foreclose they really pulled through. The firm saved my home."
This single mother of two lost her third child four years ago. Having endured one of the greatest hardships a parent can face, she worked hard to provide for her surviving children.
"Despite a mandate to help homeowners by President Barack Obama and the government, this servicer tried several tactics to avoid modifying her loan," said United Law Group Managing Director Robert Buscho. "Bankruptcy was the only option to prevent Ms. Haro and her children from being thrown out on the street."
A recent article in Yahoo Finance calls attention to the fact that former homeowners across the nation may be liable for the difference between what they owed on their mortgage and what the bank sells it for at auction. Though California is a 'non-recourse' state that doesn't allow deficiency judgments, the article states that, "… even there, if the original loan was refinanced, some or all of it may be subject to claims."
"Bankruptcy is only recommended in those situations where all other alternatives have been exhausted, but it can hold off foreclosure and give a homeowner the chance to gain control over their financial situation," said Buscho. "Because of vast discrepancy between the value of her home and the outstanding loan, bankruptcy was the best option in this case."
"The team at United Law Group was wonderful," said Haro. "The gentleman in charge of the bankruptcy department explained what bankruptcy meant. I did the credit counseling that day and he stayed with me until nine or ten that night so we could complete the paperwork in time to save my home."
Though the bank had already sold her home, the firm requested a reversal of sale because the bankruptcy had been filed before the sale.
"People need to know that they have options and that help is out there," said Haro. "You can't sit back passively and expect things to get better. Working with United Law Group saved my home."
In addition to bankruptcy services, United Law Group also represents consumers in cases involving debt settlement, IRS settlement, auto loan payment relief, breaches of contract and violations of state and federal laws. They have several class action lawsuits pending against major lenders.
About United Law Group
United Law Group is a national law firm with offices in California, New York, Florida, Ohio, Nevada & Arizona. The firm represents consumers in complex litigation concerning abusive banking practices, breaches of contract and violations of state and federal laws. United Law Group also litigates cases involving bankruptcy, IRS settlements and debt settlements in state and federal courts across the nation. Employing a team of top-notch attorneys, United Law Group leverages leading-edge technology to manage cases, support investigative efforts and ensure accurate, frequent communication with its clients. The firm is forming class action lawsuits in cases where order to provide the best legal counsel to individuals who might not be able to resolve their issues without representation.
For further information on United Law Group, visit: http://www.UnitedLawGroup.com or call United Law Group at (800) 680-5717.
# # #