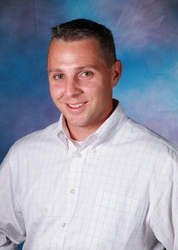 Steven has a proven record of leadership, reliability, relationship management, and an incredible business acumen. His addition to the team is an indication of positive growth of Unitiv's enterprise IT solutions sales team
Alpharetta, GA (PRWEB) September 10, 2009
Unitiv, a professional provider of enterprise IT solutions, recently announced the addition of Steven Madden as a Regional Account Manager. More information is available at http://www.unitiv.com.
Steven Madden joins the Unitiv team with a decade of experience in information technology. His main expertise is working with key department contacts to help identify capacity optimization strategies and help clients reduce the costs of their storage infrastructure from primary storage through backup.
"Steven has a proven record of leadership, reliability, relationship management, and an incredible business acumen. His addition to the team is an indication of positive growth of Unitiv's enterprise IT solutions sales team," says Chris Taddeo, VP of Sales.
Steven adds, "The opportunity to join Unitiv gives me the ability to combine both my Storage/Systems knowledge with my background in Professional Services and Staff Augmentation. In conjunction with some really talented resources already here at Unitiv, this will broaden our portfolio of services we offer to our clients."
About Unitiv:
Unitiv, Inc. is a professional provider of enterprise IT solutions. Unitiv delivers its services from its headquarters in Alpharetta, Georgia, USA, and its regional office in Iselin, New Jersey, USA.
Unitiv provides a strategic approach to its service delivery, focusing on three core components: People, Products, and Process. The People to advise and manage complex technical solutions. The Products to design and build customized IT solutions. The Process to develop and manage post-implementation operations. For more information, please visit http://www.Unitiv.com.
###