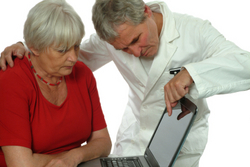 … Ingenix systemically reduced the amount of money consumers should have been reimbursed.
Ferndale, WA (PRWEB) February 21, 2008
The International Association of Dental and Medical Disciplines®, a professional association of dentists and physicians dedicated to patient advocacy and promoting universal health care , and its founder, Dr. John J. Ryan, DMD, offer comment on recent allegations New York attorney general Andrew Cuomo made regarding health information firm Ingenix.
Ingenix, a database company used by dozens of insurers, is the nation's largest provider of health care billing information. According to a Feb. 14 article in the New York Times, during a Feb. 13 press conference Cuomo alleged that "… Ingenix systemically reduced the amount of money consumers should have been reimbursed." UnitedHealth Group, the parent company of Ingenix, issued a written statement saying the company is "… in the midst of on-going discussions with the Attorney General's office …" but disputes Cuomo's characterization of the numbers, stating "The reference data is rigorously developed, geographically specific, comprehensive and organized using a transparent methodology that is very common in the health care industry."
"If Cuomo's allegations are true, this is just one example of billions of travesties that occur every single day in the United States," says Dr. Ryan, a dentist in East Hampstead, New Hampshire, and a Dental Examiner for the North East Regional Board of Dental Examiners. "This is what IADMD® calls bureaucratic madness. There is waste and there is deception shortchanging every policyholder's wallet and it needs to end. Americans who need health care and make sacrifices in their quality of life to afford to pay for insurance should not be cheated or deceived by their insurers."
IADMD has a remedy for America's ailing health care system. The association advocates for optimum care and affordability for all patients and does not include increasing taxes, requiring Americans to pay high premiums for quality insurance or burdening employers.
IADMD links dentists and physicians via a secure doctors web site system that allows them to coordinate individual patients' care. Dr. Ryan's charity work and his work with other doctors in the association prompted him to consider how doctors nationwide might give more low-cost and free care to the working poor -- the population that earns too much to receive Medicaid, but too little to afford insurance by having doctors' donated services converted into tax credits.
"For the hard working payers of insurance, IADMD's plan can avert deceptions and place policyholders facing problematic situations in recovery," Dr. Ryan says.
The IADMD doctor-led universal health care plan recommends allowing unbiased teams of two physicians and two dentists from the association to stand before insurance commissioners in every state, to oversee and stop problems before they happen, and to intervene and correct when they are found to have gone awry.
"How else do we begin to recover from this and from like situations happening in parallel?" Dr. Ryan says. "We do so by asking legislators to listen to IADMD, by bringing dentists and physicians together to become a vital part of the insurance regulatory process. When insurers request their all-too-frequent rate increase proposals and their numbers for usual, customary and reasonable services (UCR) to state insurance commissioners, we let IADMD provide a voice on behalf of optimal patient-care and intervene on inappropriate rate increases and lowered UCR requests which put insurance profits before patient-care and affordability. As patients tend to go with what is covered as opposed to a doctor's preferred treatment of choice, in this example of possible inappropriately lowered UCR, patients tend to forgo the treatment considering it unaffordable."
About IADMD
IADMD is an association of doctors of all disciplines united to resolve overall health care with a doctor-led universal health care model that tunnels support through their doctors web sites. The doctors web sites help dentists and physicians put patient advocacy first and keep doctors in charge of medicine and patient care decisions while communicating with one another under one umbrella.
For more information on membership in IADMD, visit http://www.IADMD.org.
Media Contact: Tasha Pratt
Company Name: IADMD.org
Email: CustomerService (at) iadmd.org
Phone: (603) 382-7675
More Information: http://www.iadmd.org/DoctorsPlan/PlanBasics/tabid/59/Default.aspx
# # #