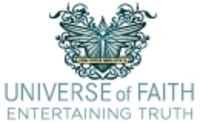 The web site www.universeoffaith.com is being established as an all-inclusive portal for things that pertain to the Christian faith.
Pasadena, CA (PRWEB) March 2, 2011
The Internet, the long arm of information; found in almost every home in the world is a vital tool for maximizing communication and outreach awareness for countless millions of products, services and causes, to varied and numerous demographics. With the multitude of Internet-established brands and businesses, one would think that there would be at least one solid, viable and established Christian web presence that is universally known for its unique services and/or products. Well, that is all about to change! The web site http://www.universeoffaith.com is being established as an all-inclusive portal for things that pertain to the Christian faith. The Founder and CEO of the Universe of Faith (UOF), Jonathan Eubanks, a 17-year veteran in video game industry and a Christian has decided to put his "evil powers to use for good," and is challenging ALL believers everywhere to do the same. Mr. Eubanks feels that most, if not, all products made for the Christian community suffer in qualitative production values, especially, when it comes to entertainment mediums such as film, TV, video games, Internet sites, and even music. He further assesses that over 75% of the U.S. population claims to be Christian of one denomination or another; and this means that no business can survive without their support or patronage. Everyone certainly knows how important the Christian vote is to politicians who are running for office. So, imagine what would happen if the day came and a site was established to provide access to high quality products, services, and entertainment that caters specifically to the largest demographic in the U.S. and on earth. That day has come and the site is http://www.universeoffaith.com. UOF has landed and is determined to make its unique platform your choice source for quality Christian content minus the "cheese." Here is a short list of what UOF is launching by the end of March 2011.
1-Universe of Faith Music allows you to sample and download music from all of your favorite Christian/Gospel/Classical artists, from all of the major music labels and covering all genres. The web address for the Christian Music download site is located at http://music.universeoffaith.com.
2-Universe of Faith Bartering is a unique, one-of-a-kind feature that combines community building with the bartering of one's skills and talents in exchange for the benefit of the skills and talents of another. For example, a church visiting the website at http://bartering.universeoffaith.com might be looking for a choir director and the choir director might be looking for a location to tutor music students. In these economic times you might not only find this UOF feature useful, but also you just might make a new friend or two and/or discover new uses for the bartering platform. Universe of Faith Bartering is licensed/powered by Teachbug.
3-The Universe of Faith Indie Music feature allows new and upcoming artists to put their musical talents on display and get exposure and be heard and all the while, earning royalties on the sales of their music.
4-Universe of Faith Streaming Truth is the centerpiece of the Universe of Faith just as preaching is the centerpiece of Christian ministry. Here you can listen to or download your favorite sermons, watch live or pre-recorded streams of pastoral messages, debates, news, events, etc. UOF Streaming Truth will serve as a central repository, archiving the complete sermon catalogs of many church and ministry partners and new material will be uploaded weekly.
The Universe of Faith's motto is "Entertaining Truth" and it envelops a dual meaning; the first is that UOF is all about entertaining (in the hosting sense of the word) the truth, and the second is that; scriptural truths can be conveyed through entertaining means. UOF, is by no means trying to replace Lord's Day observances and any of the other scripturally prescribed means of grace but, UOF does want to encourage believers everywhere to replace their secular amusements with comparable and quality gospel content within it. So, if you write or read, let it be a godly book; if you make or watch films, let it be godly film; if you make or listen to music, let it be godly music. UOF stands to eliminate the "garbage in, garbage out" principle in the lives of those eager to stay faithful. The Lord Jesus taught that whatever it is that you do, do as unto the Lord.
# # #