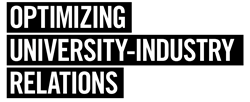 "Our purpose for this report and web-workshops, currently used by over 100 organizations, is to generate discussion around university-industry innovation and to showcase leading programs and tactics that are demonstrating success."
Minneapolis, MN (PRWEB) April 30, 2014
The university-industry relationship is evolving as it pertains to transferring research and technologies into future products and services. This innovative relationship between high-tech companies and research institutions has a storied past of great success, yet challenges still remain in how both can optimize these innovation collaborations moving forward.
innovosource, an awareness firm that specializes in university-corporate-investor interactions, has released a report and set of web-workshops to support corporate and academic programs, and their investor/government stakeholders, as they structure and build their university-industry innovation initiatives.
"We have witnessed the undeniable, innovative outcomes from supporting relationship building between our partners at high-tech companies and research institutions. From our experience, success is based on clear understanding of mutual expectations and structuring initiatives that reach those goals," says Jacob Johnson, Founder and CEO, innovosource, "Our purpose for this report and web-workshops, currently used by over 100 organizations, is to generate discussion around university-industry innovation and to showcase leading programs and tactics that are demonstrating success."
THE UNIVERSITY-INDUSTRY PERSPECTIVES REPORT:
The University-Industry Perspectives Report profiles the university-industry relationship based on the perspectives of 102 industry leaders from 18 high-tech sectors ranging in company size from start-up to multinational, Fortune 50. The Report takes a relationship-based approach to the formation and fruition of successful, innovative collaborations. The Report suggests the following high-level insights:

Alumni connections and past experiences as paramount in identifying partners
A strong inclination towards faculty and research institutes with specialized capabilities as primary points of interaction
Creative intellectual property (IP)/industrial research agreements and comprehensive corporate relations programs as enticing to engage partnerships
Highest value from relationships in targeted technology, training, and student talent initiatives
Time to agreements and communication barriers as inhibitors to relationships
A movement towards dedicated corporate-university engagement structures in leading academic and company settings
FULL REPORT CAN BE ACCESSED FOR FREE HERE
THE UNIVERSITY-INDUSTRY MODEL REVIEW WEB-WORKSHOPS:
Detailed overviews of emerging university-industry practices from five, leading research institutions and practitioners, including:
Penn State University
University of Arizona/Tech Launch AZ
University of Illinois at Urbana-Champaign
University of Manitoba
University of Minnesota
Initiatives covered include intellectual property agreements (express licensing, auction licensing, try-and-buy, etc.), industrial research agreements with IP provisions, proof of concept and seed funding programs, federal labs and research centers/industrial consortium, student programs, contract negotiations, faculty interaction and entrepreneurship, among others.
MORE INFO ON WORKSHOPS AND ACCESS HERE
ABOUT INNOVOSOURCE:
innovosource is an awareness firm that works with research institutions, high-tech companies, early stage investors, and government agencies to develop new opportunities for interactions and to advise on leading approaches in technology/start-up funding, open innovation, technology transfer, and economic development
###