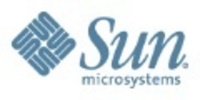 Leading institutions from around the world partner with us to help them build a super-powerful, efficient and eco-friendly network to prepare for a new era of Education 3.0.
SANTA CLARA, Calif. (PRWEB) February 25, 2008
"The way we learn, work and conduct research is currently undergoing a dramatic transformation around the globe," said Joe Hartley, vice president of global government, education and healthcare at Sun Microsystems. "Leading institutions from around the world partner with us to help them build a super-powerful, efficient and eco-friendly network to prepare for a new era of Education 3.0."
Sun (TM) HPC technologies fuel renowned computational research at leading institutions
St. Francis Xavier University
When Nova Scotia's St. Francis Xavier University set out to reinforce its role as a regional hub for academic research, the university turned to Sun. Much of the research performed at the university involves the modeling of algorithms in the Physics Department. The Sun solution combines the Solaris 10 OS with a high-performance system architecture comprised of a cluster of Sun Fire(TM) x64 servers and Sun StorageTek(TM) systems. Previously St. Francis Xavier used Red Hat Linux, but decided to switch to the Solaris OS for increased speed, ease of systems management and optimal price/performance. Additionally, Sun's HPC team helped provide a custom-built message passing interface framework for the environment and configured the entire system to run Solaris. The Sun solution provides a low latency, high-bandwidth interconnect network that makes advanced computational physics research initiatives possible.
Durham University
With the help of Sun supercomputing technology, researchers from the Institute for Computational Cosmology (ICC) at Durham University in the United Kingdom are tackling what has been described as one of the biggest problems in physics by running simulations of the ever-expanding universe on a massive upgrade to the Cosmology Machine (COSMA). These calculations have been used by an international team that is competing to carry out a new space mission under the European Space Agency's "Cosmic Vision" program. COSMA is built of a combination of UltraSPARC (R) and x64-based servers running on the Solaris OS, Sun Java (TM) Studio compilers and internode communications software. With more than 1,300 CPUs, COSMA is one of the largest supercomputers in Europe dedicated to academic research in a single field. The choice for an all-Solaris system was made because of its superior performance and exclusive tools such as DTrace to examine system performance and user code performance.
University of Calgary
The Sun Center of Excellence for Visual Genomics at the University of Calgary is a non-profit organization that is advancing technology for computational biology based on a Sun solution. The Sun infrastructure -- comprising UltraSPARC-based servers and StorageTek systems, Sun thin clients, the Solaris OS and Java (TM) technology -- aids researchers in identifying specific gene sequences and their functions, and in creating a three-dimensional visual model of the human body. One key initiative for the center is a Java 3D (TM) -enabled CAVE, a recursive acronym which stands for CAVE Automated Virtual Environment, which enables 3D genetics data to be explored visually in an immersive chamber that can also simulate the passage of time. In May 2007, this center completed "CAVEman," a 3D model of the human body that can be used to study effects on the human body. These applications are extremely data-intensive, and the Sun infrastructure provides a highly stable, secure and powerful computing platform that helps boost the center's productivity. Today, two system administrators proactively manage an operation that includes many domains on more than 100 computing systems, over 500,000 monthly website hits and 28 databases.
Sun collaborates with leading institutions to preserve digital repositories
University of Oxford
The University of Oxford's main library, the Bodleian Library, was established over 400 years ago and serves as the United Kingdom's library of record, with 119 branches and a collection of 9 million books, many of them old and valuable. At the same time, Oxford is at the forefront of digital technology, providing much of its historical collection to scholars electronically. With 9,000 user requests for library resources a week, cataloging these materials and responding to these requests requires a specialized library management system (LMS) tailored for the large distributed university environment. The university selected a scalable cluster of Sun Fire (TM) E2900 servers running the Solaris 10 OS. The affordable and scalable system helps provide Oxford with the ability to keep up with the demands of students, faculty and scholars. Further, Sun is working with the university in the development of the library's digital asset management system (DAMS) which will be based on Sun's advanced storage technologies and has turned to the Sun Ray thin client solution as its next step in virtualizing desktops. By using Sun Rays across all university sites, Oxford is saving roughly $10,000 USD per year on power, reducing heat generation, cutting administration time and much more.
Sun helps campuses create "always-on" infrastructure for learning and collaboration
SIM University
SIM University (UniSIM) is Singapore's privately-funded, not-for-profit university for adult learners. UniSIM currently has more than 7,400 students and over 40 academic programs offered through its four schools. Given the distinct work-life schedules of its student body, the university needed to create a reliable 24x7 Web-based learning environment, and turned to Sun to develop an IT infrastructure that would efficiently manage and operate this flexible e-learning environment. UniSIM is using an array of high-performance Sun technologies, including a Sun StorageTek(TM) storage area network (SAN) to house its mammoth database of lecture materials and administrative documents. To minimize the need for staff to manage the system, UniSIM deployed high-performance Sun Fire(TM) UltraSPARC(R)-based M9000 servers for high availability, automated recovery and database management, and Sun Fire(TM) x64-based servers to support video streaming applications. In addition, Sun StorageTek technologies were chosen for UniSIM's critical storage and archive systems. As a result, students can now submit assignments online, chat with tutors and peers, download course materials and even watch lectures online. Beyond its scalability, high availability and stability, UniSIM's Sun solution is also expected to be set for future expansion with additional arrays that can easily be added seamlessly as its demands and student body grow.
For more information on WWERC, please visit: https://events-at-sun.com/wwerc08/index.html.
About Sun Microsystems, Inc.
A singular vision -- "The Network Is The Computer" -- guides Sun in the development of technologies that power the world's most important markets. Sun's philosophy of sharing innovation and building communities is at the forefront of the next wave of computing: the Participation Age. Sun can be found in more than 100 countries and on the Web at http://sun.com.
Sun, Sun Microsystems, the Sun logo, Java, Solaris, Sun StorageTek, Sun Fire, and The Network is The Computer are trademarks or registered trademarks of Sun Microsystems, Inc. in the United States and in other countries. All SPARC trademarks are used under license and are trademarks or registered trademarks of SPARC International, Inc. in the US and other countries. Products bearing SPARC trademarks are based upon an architecture developed by Sun Microsystems, Inc.